What is a Resume Book?
Oftentimes, students in colleges and universities will be asked to submit their resume book. But what is a resume book? Simply put, a resume book is a tool offered by your college or university. It allows you to submit your resume and a collection of your college course loads to your college or university career center. The college or university career center will then hold onto your resume book, providing it to employers who are seeking inters or full-time employees.
A resume book is simply one tool in a college applicants' arsenal. In addition to traditional job and internship search methods, a resume book can help you to expand your overall job search. As employers will reach out to specific universities, you will be able to have your college or university career center apply on your behalf.
What is the Benefit of a Resume Book?
When it comes to applying for internships or full-time positions, it is useful to take advantage of all available resources. In addition to traditional application means, a resume book offers students an opportunity to expand their list of employers.
Additionally, students will be able to reach employers who are actively looking for students for internship or full-time opportunities. These employers are reaching out to colleges and universities, specifically for their students. As-such, providing your college or university career center with your resume book allows you to reach employers looking for employees with your specific skillsets.
Are There Any Downsides to a Resume Book?
As with most things, there are some inherent downsides with resume books. The main one being that most college and university career centers do not notify students that their resume has been submitted to an employer. This lack of transparency and communication can cause some levels of confusion, particularly if you receive a call from an employer you did not apply to.
However, an easy way to mitigate this issue is to always be prepared for a call from a potential employer. Although you may not know which employer received your resume book, you should have a thorough and in-depth understanding of your resume and course list. That way, if you do receive a call from a potential employer, you will be adequately prepared to speak on your previous experience, skills, and university course list.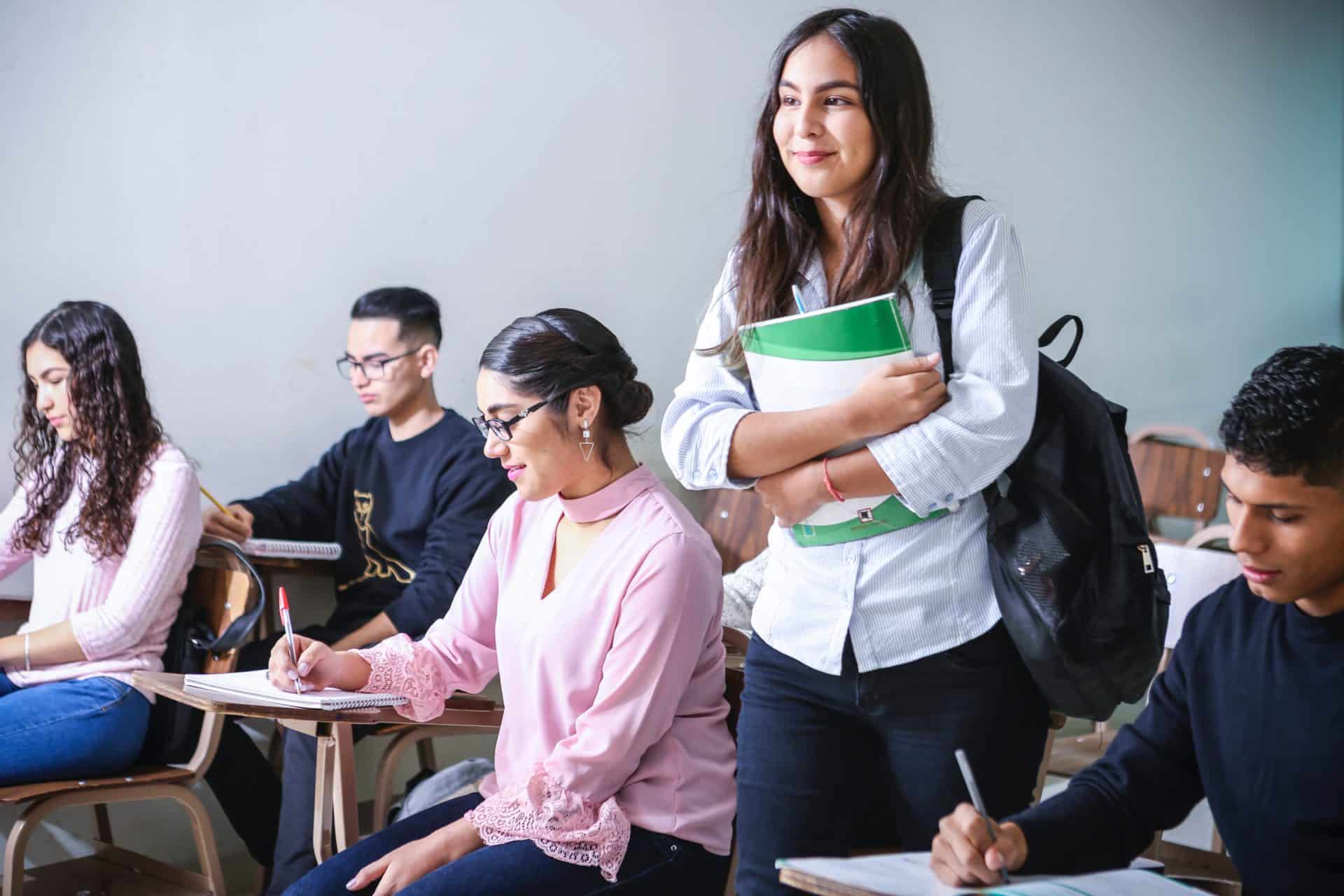 How do I Submit my Resume Book?
Unfortunately, there is no general rule on how to submit your resume book. Submitting your resume book varies from college-to-college and university-to-university. However, from our research, most colleges and universities allow students to upload their resume book via their career center portal.
If you are unsure of where to find, or how to access, your colleges career center site, then you should schedule an in-person meeting with a member of the career center staff. The career center staff member will be able to walk you through the process. In addition, they will be able to coach you on your resume, interview tips and tricks, and what to expect on your first day at an internship or job.
Why do Employers Use Resume Books?
Employers looking to hire college aged applicants have a variety of means to do so. However, oftentimes, those means can lead to unintentional biases. As a way to avoid any potential conflicts, they may opt to reach out to the college or university directly for a list of resume books.
In addition, many employers simply do not have the resources to setup job postings on multiple job portals. Rather than setup additional processes and structures, they may opt to reach out to the college or university for a more comprehensive, and tailor made, list.
Why do Employers Prefer Resume Books?
As stated above, employers may prefer resume books simply due to the fact that they are tailor made and easily accessible. In addition, resume books remove any biases from the hiring process, allowing for all eligible applicants to submit their resume at once.
Similarly, with the proliferation of social media and internet job boards, the hiring process is becoming more and more competitive and rapid. Employers looking to hire for full-time or internship positions may miss out on candidates due to inefficient processes. By receiving a resume list, they are able to expedite the application process and receive a full list of applicants immediately.
Lastly, resume books are a great way for employers to receive applications from all interested students. Although student job fairs are a similar source, oftentimes employers simply do not have the time or resources to speak with every student during the allotted time. By receiving a full list of resume books, employers can expand their list of potential applicants, making the hiring process more efficient and fairer.
Conclusion
Understanding what a resume book is, is helpful to assisting you in expanding your job search mechanisms. Many colleges and universities continue to utilize resume books as a means to assist current students in their job search. In addition, employers prefer receiving resume books as it allows them to expand their list of potential applicants. This larger list can help them make a more informed and accurate hire.
Although resume books are a great resource offered by colleges and universities, they should not be your only source or method for applying. You should continue applying through traditional means and through online job boards. In addition, as a college student, you should be taking advantage of the networks and resources around you which can help you find a perfect career fit.