Hello, welcome to our informative article about CPA salary.
Today, we'll walk you through every aspect of CPA salary.
We'll cover CPAs' earnings by experience, location, and industry, just to mention a few.
By the end of this article, you'll have clearly understood:
We'll also cover CPA salary by company size and education.
More than that, we'll give you a sneak peek at the CPA salary outlook.
Let's get started!
An Overview of CPA Salary
According to the Bureau of Labor Statistics, accountants and auditors earn an average of $73,560.
The bureau doesn't break down the statistics to indicate CPA's average salary.
However, a salary guide by Robert Half shows that accounting professionals with a certification such as the certified public accountant license earn between 10%-15% more than non-certified professionals.
Besides BLS, salary.com gives a range of $70,235 to $461,014.
Indeed.com, on the other hand, projects an average salary of $81,488.
While all these are estimates of what a CPA makes, the actual figure varies depending on different factors.
A certified financial planner's experience, location, level of education, and the size of the company and industry they work in play a crucial role in their income.
Now, stay with us as we break down each of these factors to give you a clear picture of the average CPA salary.
CPA Salary Range By Experience Level
As with any other profession, experience plays a major role in how much a CPA earns.
At the entry level, an accountant's salary ranges between $52,901 and 62,701.
They earn an average of $57,001.
With 1-3 years of experience, accountants can earn the CPA credential since most states require two years of experience for one to qualify for the CPA exam.
Entry-level CPAs earn an average annual salary of $64,000.
Depending on the industry, location, and the size of the company, the salary can range from $44,000 to $84,000.
CPAs with five years plus experience can make anywhere from $66,000 to $110,000.
Those with 10-19 years of experience make between $60,000-$150,000.
And lastly, CPAs with more than 20 years of experience earn an average annual salary of $150,000.
Apart from the base salary, CPAs also earn bonuses and other benefits, which increases as they advance in their career.
Accountants' salary varies by location.
Bigger cities are more likely to pay more than small ones because the population is high, leading to increased demand for accounting services.
The increased demand leads to more opportunities.
Additionally, a high population translates to more capital.
More than that, the cost of living in these big cities is high.
As such, it's only right that the salary matches the cost of living.
According to BLS, Washington D.C. has the highest average salary for CPAs and accounting professionals in general.
The average salary is $110,140.
The city employs 112,369 accountants.
The District of Columbia is the second-highest paying state, with an average salary of $110,140.
Number three is New Jersey, paying an average annual salary of $96,260.
The next state is Massachusetts, with an average salary for accounting jobs at $88,830.
And finally, California closes the list of top five payers with an average salary of $88,130.
Apart from the top payers, accounting jobs opportunities are in all states.
Some states employ more CPAs.
Others have a high demand for these professionals, while some offer the best job opportunities to grow and advance one's career.
Some of the top employing states for professional accountants and auditors include California, with 150,050 accountants and an average salary of $88,130.
New York is the second top employing state with 112,360 accountants and the annual average compensation of $101,440.
Texas stands at number three with 109,470 accountants and auditors.
The average salary here is $80,170.
Florida also employs a considerable number of auditors and accountants, a total of 73,690.
The annual CPA average salary in Florida is $74,960.
Lastly, Pennsylvania closes the list of top employing states with 50,240 accountants and auditors and an annual average compensation of $77,810.
Still, on location, the Bureau of Labor Statistics highlights the top five states expected to have an increase in employment rate in the next decade.
Utah tops the list with a projected 31.1% increase in the number of accountants and auditors.
At number two is Georgia with 21%.
Then, Colorado at 20%, Texas at 18%, and finally Nevada at 18.1%.
The bureau further gives a projection of the states with more annual accounting job openings.
In descending order, California, Texas, Newyork, Florida, and Pennsylvania.
Industry plays a major role in a CPA's salary.
The industry will influence not only their income but also their earning potential and any opportunities to rise in their career.
CPAs often work in either corporate or public accounting.
Statistics indicate that although both industries pay CPAs well, public accounting compensation is slightly higher than corporate.
In fact, some of the highest paying CPAs work in the federal government.
A good number of these professionals work in general accounting duties, payroll services, tax preparation, and bookkeeping.
When working in public accounting firms, CPAs can specialize in advisory, auditing, taxation, or IT audits.
This career path can lead a CPA to work with local firms, regional firms, leading international firms, or the big four.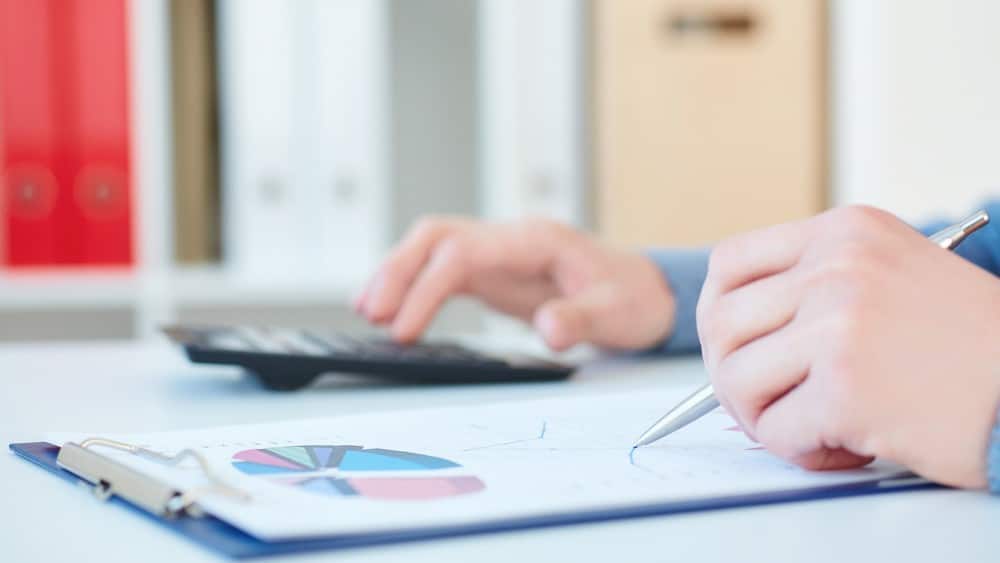 The 2021 Robert Half Salary Guide shows that entry-level CPAs working for public accounting firms earn an average starting salary of $64,250.
Those with 4-6 years of experience earn $78,500.
Those in management positions, with six-plus years of experience, earn an average of $110,000
And finally, senior managers earn around $161,000.
Public accounting offers the fastest way for a CPA to earn a higher salary and advance their career.
There's a catch, though.
It's more demanding compared to the corporate industry.
The Robert Half Salary Guide further gives an overview of CPAs' earnings in corporate accounting.
According to the guide, the private sector offers less demanding work schedule, and the salary is lower compared to public accounting.
In corporate accounting, CPAs usually have the following job titles: CFO, controller, financial analyst, internal auditor, tax accountant, corporate accountant, accounts receivable, or accounts payable.
Entry-level CPA working for the private sector can expect an average salary of $57,250.
One to three years experience, the average income is $76,250.
Between 4-6 years, CPAs earn an average of $95,500
Lastly, six years and above, one can expect $114,000.
Many accountants with the CPA certification start their career in corporate accounting, which is a good starting point.
The only setback is that it takes ages to earn a higher salary or even advance their careers.
BLS, on the other hand, highlights the following industries as top payers for accountants and auditors.
Computer and perpetual equipment and manufacturing top the list, paying an average annual salary of $112,680.
The Federal executive branch comes in second, with an average of $105,060.
In the third position, we have school and employee bus transportation, where CPA holders earn around $105,060.
Securities, commodity contracts, and other financial investments and related activities pay an average of $102,020.
Finally, number five is other information services with an average accountant salary of $99,810.
The Bureau of Labor Statistics further highlights the industries that employ the highest number of CPAs and accountants in general.
Accounting, tax preparation, bookkeeping, and payroll services employ the highest number of accountants, 339,020.
The average salary in this sector is $85,050.
Management of companies and enterprises employs 82,770.
The annual average income for accountants and auditors in this sector is $71,420.
The third top employer is the local government, employing 46,060 accountants with an average salary of $71,420.
The state government is also a top employer hiring at $41,780.
The average accountants' salary here is $68,460.
Lastly, real estate employs 36,180 accountants and auditors.
The average annual salary in this sector is $78,370.
CPA Average Salary by Company Size
It goes without saying that large companies pay higher salaries than small ones because they have the resources to service many clients.
Hence, CPAs working in these firms are better compensated as their functions are complex and the job more demanding.
While an entry-level CPA is expected to make around $57,001, a CPA candidate working for the big four companies will definitely earn a higher salary.
Let's look at how much CPAs earn working with the big four.
Deloitte is the biggest professional service company in the world.
It has 200,000 professional accountants spread over 150 countries.
The company offers tax, audit, financial advisory, enterprise risk, and consulting services.
CPA salary ranges from $42,574 to $98,823.
PricewaterhouseCoopers (PwC) is a multinational company that has over 180,000 employees.
PwC is the second largest professional service company.
The company specializes in actuarial, tax advisory, legal services, and financial advisory.
CPAs working for PricewaterhouseCoopers earn between $49,466 and $103,042.
Ernst & Young is one of the big four.
The company offers financial audits, taxation, consultancy, financial advisory, and assurance.
CPAs working for Ernst & Young take home between $45,570 and $107,164.
KPMG is the fourth largest multinational professional service firm.
The company specializes in risk management, financial advising, consulting, audit, and tax.
Here, CPAs' annual salary ranges from $48,882 to $103,253.
CPA Average Salary by Education
To earn the CPA certification, accountants must have a bachelor's degree and meet specific requirements.
While some CPAs earn a bachelor's degree to do the CPA exam, others resort to a master's degree.
Statistics show that CPAs with a graduate qualification earn an average of $80,000 while undergraduates earn $70,000.
The Robert Half salary guide shows a high demand for CPAs in the job market.
CPA firms are fighting tooth and nail to keep their top performing CPA accountants, while other firms are scrambling to win top talent in the market.
Accounting firms are making their packages alluring with attractive pay, bonuses, and additional benefits to beat their competitors, attract the best talent in the market and maintain them.
Since accounting is a demanding career, more CPA firms prioritize flexible work hours and compressed workweeks.
As we noted earlier, the Robert Half salary guide shows that accountants with CPA licenses earn 10%-15% more than their counterparts who don't have.
CPA salary varies widely, depending on one's experience level, where they work in terms of location, industry, and the size of the company.
More than that, education also influences the salary a CPA earns.
Besides these factors, we can confirm that CPAs earn more than accountants who don't have CPA credentials.
The CPA certification not only gives one the potential to earn more but also sets one up for better opportunities in the job market.
CPA Accounting Institute for Success