Hi, and welcome to another informative and fun article on CPA firm marketing.
Our comprehensive and in-depth CPA marketing write-up will highlight the best marketing strategies, tips, and tricks to market your accounting firm.
By the end of this comprehensive article, you will be clear on the best marketing ideas for accountants and how to get new clients for your business.
We will specifically look at:
Even though the accounting services market is enormous, grossing over $868 billion in 2021, many CPAs still struggle to get clients.
And it's no surprise going by data from Hinge marketing which put accounting and finance firms as the slowest growers of all the professional services industries.
Let's jump right in!
The accounting and finance industry grew at a paltry 9.3% in 2021, compared to the legal and technology sectors, which grew by 11.2% and 18%, respectively.
The biggest reason for the continued slow growth of the accounting sector is the poor accounting firm marketing strategies.
According to the Association of Accountants, CPA firms spent almost 3% of their annual budgets on marketing in 2020 compared to technology and law firms that used15% and 11%, respectively.
The little financial investments, poor marketing strategies, and lack of a clear marketing plan mean CPA firms will continue to lag in growth.
If you are wondering how to market an accounting firm, then our well-researched and curated article will give you the best accounting marketing ideas for your business.
The first step towards creating a winning marketing strategy for your firm is to create a marketing plan.
Create an effective CPA firm marketing plan
A marketing plan is an operational document that will guide you and your marketing department when creating a marketing strategy that reaches your target audience and generates leads.
Here's how to create an effective accounting firm marketing plan that will reel in potential clients:
1. Identify your target clients
To better market your accounting services, you should define your ideal customer.
Market segmentation allows you only to target clients with the highest probability of purchasing.
To identify potential customers, use technology to sift through your customer database.
Group customers based on key demographics of age, sex, income levels, race, employment, location, and education levels.
2. Run a competitor analysis
A competitor analysis will quickly identify the strengths and weaknesses of your competitors.
You can then identify gaps in the market and exploit them to your advantage.
When brainstorming the best marketing ideas for accounting firms, ensure that you consider your competitor's marketing tactics.
3. Develop clear goals and objectives
What do you want to achieve when marketing accounting services?
Identifying your marketing goals and objectives enables you to create effective marketing plans with the highest chances of success.
Also, goals provide your sales and marketing teams with a clear direction, purpose, and vision.
4. Create a compelling, multichannel marketing strategy
Marketing for accounting firms has changed over the years and is no longer just a print and media thing.
Today, customers are bombarded with marketing campaigns from many different sources.
To grab your target audience, consider using modern marketing channels.
Consider a digital marketing strategy that leverages digital channels like emails, social media, YouTube, and blogging.
5. Develop a functional budget
Marketing is not cheap.
Create a budget that allows you to maintain your marketing campaign until you achieve your marketing objectives.
Your ideal marketing budget will depend on your company size and revenues, but anything between 10% to 15% is a good number.
6. Track and collect data
Marketing is a numbers game, and by tracking and collecting data, you can customize your marketing campaigns to be more effective.
Important marketing data like email open rates, social media likes, shares, and website click-through rates paint an accurate picture of your marketing success or failure.
Paying attention to the numbers will help you tweak and improve your marketing strategy for the best outcome.
A well-thought-out and executed marketing strategy will help your accounting firm reach new clients and improve sales.
How do you promote an accounting firm?
Best marketing techniques for an accounting firm
When thinking of how to market a CPA firm consider using marketing techniques with the highest probability of success.
Here are the best ways of marketing a CPA firm:
When brainstormIng your accounting firm marketing ideas, digital marketing should be your number one focus.
This is because an online marketing strategy for your accounting firm will allow you to target billions of prospective clients.
According to a 2021, Statista report, 4.66 billion people, or 59.5% of the global population, are active internet users, with over 2.14 billion digital buyers.
This large pool of buyers is a prime target market for prospective accounting clients.
Digital marketing for accountants means selling accounting products and services to potential clients via the internet and other electronic devices.
Let's analyze the most successful digital marketing strategies for your CPA company:
1. Create a business website
If you want to bag the modern tech-savvy shopper, then a highly optimized, customer-centric, and functional website is not a luxury but a necessity.
Research shows that 85% of online shoppers search before purchasing products and services.
Improving your online presence will open the doors to success for your accounting firm in a big way.
Consider using the best Search Engine Optimization(SEO) tactics to make your website more accessible and visible online
A search engine optimized accounting website with a solid call to action (CTA) will:
help you enhance your lead generation efforts
Improve your social proof and build credibility
improve your brand awareness
increase organic your traffic and sales
create an excellent first impression
Increase client engagement
Enhance site structure
To make sure that your accounting firms website always appears on page one of Google, whenever clients conduct an online search, do the following:
Use relevant keywords throughout your website
Publish high-quality content like blogs, reviews, and interviews
Include high-quality images and videos
Make your website mobile-friendly
Improve your websites page loading speed
Eliminate broken pages and links
Register for Google My Business to get local clients
Ensure that all your contact information is relevant and updated, including email, phone numbers, fax, and social media handles
Update your site's meta descriptions, titles, tags, and permalinks
If you feel that your technical skills are lacking, consider investing in the services of a professional web design company to create your business website.
Creating and optimizing your accounting firm website is the first step towards enhancing your online presence and improving your marketing efforts.
2. Social Media Marketing
Social media marketing is the new rage in town.
And it makes sense considering that over 4.48 billion people actively used social media in 2021.
Research shows that 93% of customers believe that all businesses should have a social media presence, while 78% of small businesses use social media to attract new clients.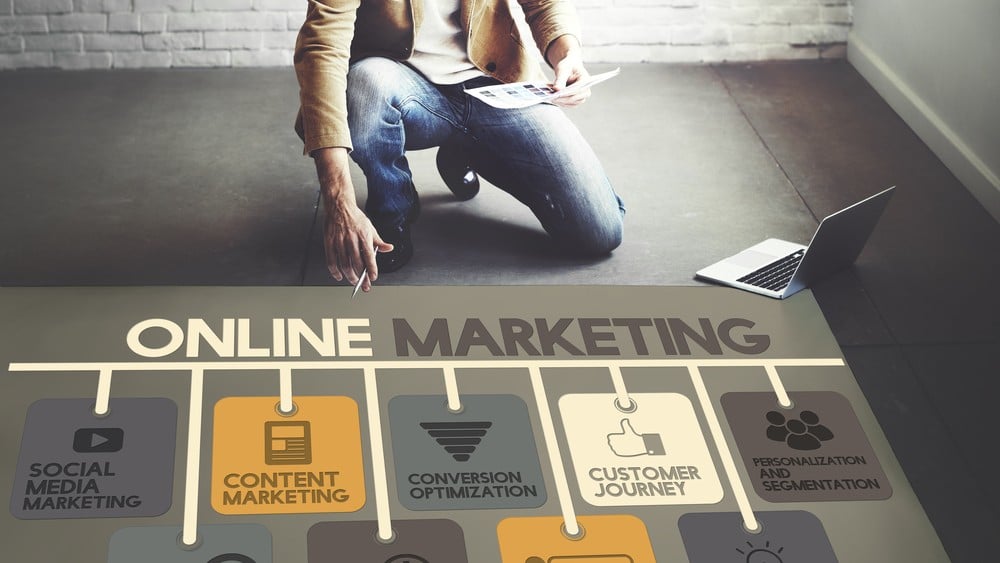 But what is social media marketing(SMM)?
SMM refers to the use of social media channels and networks to promote your accounting products and services.
Popular SMM platforms include Facebook, Linkedin, Twitter, Pinterest, Instagram, and Snapchat.
Does social media work?
Social media marketing has the potential of bringing droves of prospective clients to your CPA firm.
Here is why SMM is a must-have for any player in the accounting industry:
1. Improves client engagement
Social media is excellent for personal interactions and helps accounting firms engage with current and prospective clients.
Positive engagement is crucial for client retention, lead conversion, and improving client experiences.
Social media is one of the best marketing tactics for a CPA firm.
The massive number of prospective clients on social media platforms will help improve sales and increase revenue for your CPA firm.
If you properly package your services on social platforms, expect a significant boost in sales.
3. Enhance brand awareness
By providing content that potential clients need, you improve your brand name and standing in the online market marketplace.
An accounting firm that responds quickly and professionally to client feedback, queries, and concerns, builds trust amongst its online community.
Client testimonials, feedback, referrals, and ratings will help your CPA firm build social proof growing your brand in the long run.
Social media allows your accounting form to stand out from the competition.
The online social marketplace enables you better display your firm's culture, identity, and personality and engage with clients on a more personal level than traditional white-collar accounting companies.
6. Save money on advertising
Traditional advertising is quite expensive, an unfeasible marketing tactic for small CPA companies.
Small accounting businesses with limited advertising budgets are better off using social media for their marketing needs.
Social media marketing will allow you to hit all your marketing goals at reduced costs compared to mainstream advertising channels.
SMM can grow your business, increase clients and improve your revenues if done correctly.
Blogging is one of the best content marketing strategies for accounting companies since it grows a loyal customer base and positions your company as a thought leader in the industry.
A well-packaged accounting blog with relevant, current, and high-quality content increases your inbound traffic and improves lead conversion.
Here is why blogs are one of the best marketing strategies for CPA firms:
1. Enhance online visibility
Blogs are great for improving your website's online traffic, especially if you're a new business.
When you create a blog that ranks on the first page of search engines like Google, you get more qualified leads and better online visibility.
High search rankings mean that Google will display your content for users' search queries improving click-through rates online traffic and ultimately converting to leads.
2. Establish your company as an industry expert
Blogs allow you to display your proficiency in the accounting space.
By regularly posting informative, indepth, and well-researched content, online visitors will turn to you as the go-to expert in the field.
The increased credibility means that more prospective clients will be more inclined to work with you and your accounting firm.
3. Stand out from the competition
According to research by Hinge marketing, a big differentiator between successful and mediocre accounting firms is their blogging strategy.
Most accounting firm websites lack relevant, updated blog articles reducing client engagement.
An accounting firm marketing strategy that overlooks the power and potential of blogging is doomed to fail.
Since you will be talking to a larger group of potential clients, chances of increasing your business revenue are high.
Additionally, blogging allows you to appear for more Google search results, increasing the potential of your online visitors to convert into paying customers.
Blogs are an excellent way of connecting with clients and getting their feedback.
Client feedback is invaluable in business development as it highlights problem areas your clients may be facing.
The opportunity to view your business from the client's point of view will help create better business plans and structures for your business.
To guarantee the success of your blogging campaign, consider implementing the following blogging tips.
Blog regularly
Create a customized blog that targets your intended market
Prepare in-depth, well-researched blog articles
Address customer queries and concerns
Market your services in the blogs
Conduct keyword research
Optimize your articles for search engines
The blogging tips listed above will improve the probability of success of your blogs.
4. Create a Google My Business Page
Google My Business (GMB) is a great marketing strategy for accounting firms eyeing local clients.
Claiming GMB listing will ensure that Google directs potential customers to your accounting firm anytime they conduct an online search for CPAs around your location.
The best part about GMB is that it lets you include all your essential business information, including your product and service pricing, location, operating hours, services offered, contact information, and address.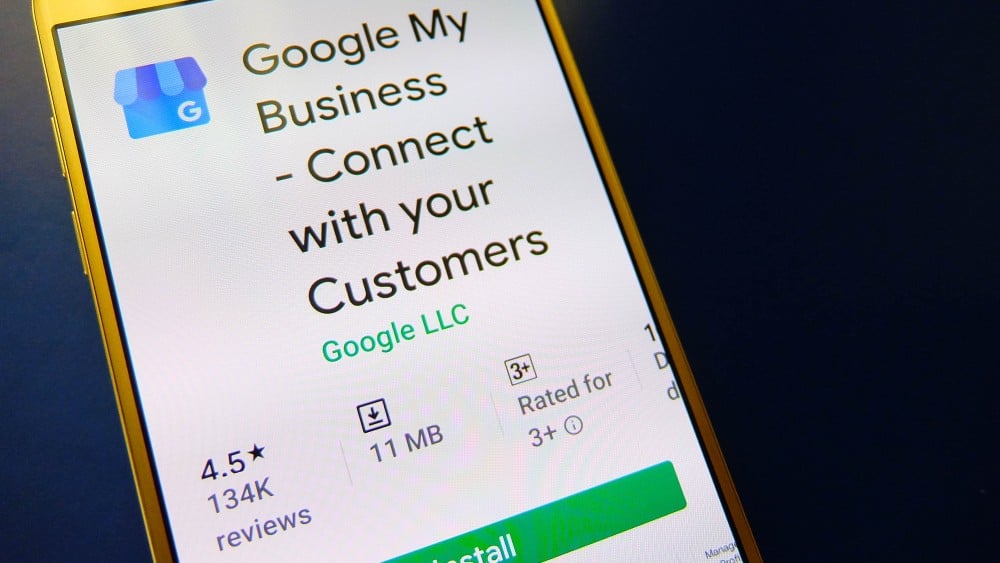 Additionally, GMB also lists customer feedback, reviews, and star ratings.
To improve your CPA firm marketing potential, ensure that your company appears in the GMB three-pack that displays the top three accounting businesses in that locality.
5. Create a Linkedin page
Linkedin is the biggest social networking site for professionals globally, and any serious accountant marketing their services should be on the platform.
And unlike Facebook and other social media platforms, people on Linkedin are serious professionals interested in networking which is perfect marketing for accountants.
Creating a Linkedin Business page is excellent free advertising for accounting firms since it costs nothing and allows you to grow your professional network, get great referrals and build your prospective client base.
To be successful on Linkedin, ensure that:
Create a solid LinkedIn profile and include all relevant educational and professional credentials to boost confidence
Engage positively with your current and potential connections
Post only relevant and high-quality content
Use Linkedin messaging to your advantage
Promote your CPA team, highlighting their strengths, experience, education, and achievements
Invest in sponsored posts and updates
Highlight your accounting products and services, ex bookkeeping, auditing, preparing financial statements, etc.
If done right, Linkedin offers you one of the best free accounting services advertisement platforms.
Email marketing for CPA firms is a popular and proven marketing tactic guaranteed to grow your client base and convert potential leads.
According to research, in 2021, for every dollar spent on email marketing, you will receive $36 in return.
So how do marketing accountants who invest in email marketing benefit?
1. Email marketing is cheaper
Before online marketing for accountants, most accounting firms used traditional mail, which was expensive, inconsistent, and unreliable
Email marketing has now made digital marketing for accounting firms cheaper and easier.
2. Easy to track and monitor
Being able to gather CPA firm advertising data is crucial in developing an effective marketing plan.
Email marketing allows you to see click-through rates, open rates, bounce rates, and more information crucial for marketing success.
3. Create client-centric content
Email marketing allows you to create purposeful, targeted messages that appeal to your target audience.
Email marketing will enable you to engage positively with clients and promote site traffic.
By sharing timely, engaging, and relevant content to your email list, site traffic, SEO rankings, and click-through rates increase.
5. Improve lead conversions
Digital marketing accountants can accelerate lead conversion using email marketing.
Email campaign tactics like drip emails help you nudge potential clients along the purchase journey much better than other marketing tactics.
Consider adopting email marketing to improve your company's marketing strategy.
Marketing an accounting firm requires a combined effort from different team members and departments within your company.
The best CPA firm marketing strategies usually leverage the power of technology, networking, and referrals; it's, therefore, crucial for your marketing and sales departments to be innovative in their marketing approach.
You can do the marketing yourself or engage professional marketing services companies to develop the best marketing plan for accounting firm.
Marketing accounting firms is not the preserve of big accounting companies only.
Smaller CPA firms must invest their time and resources in marketing as well.
Any marketing is a tough nut to crack, but we hope our detailed and informative article will prove helpful to you in your accounting company's marketing journey.