Hello, and welcome to another intriguing write-up on how to become a UX Designer!
This article will consider the knowledge required to become a UX Designer and the benefits of becoming a UX Designer.
After this write-up, you will understand the steps to become a UX Designer and the benefits.
We shall unveil the following:
Becoming a UX Designer – Overview
Becoming a UX Designer: Knowledge Required
Steps to Becoming a UX Designer
Become a UX Designer: No Experience
Benefits of Becoming a UX Designer
So, let's begin!
How to Become a UX Designer – Overview
Our world is transforming, and we rapidly adopt new technologies as standard components of our daily lives.
We do many things online, from shopping to paying bills, and most of it is done on our different electronic gadgets.
It is simple to comprehend the significance of user experience (UX) as the number of people who depend on online platforms grows.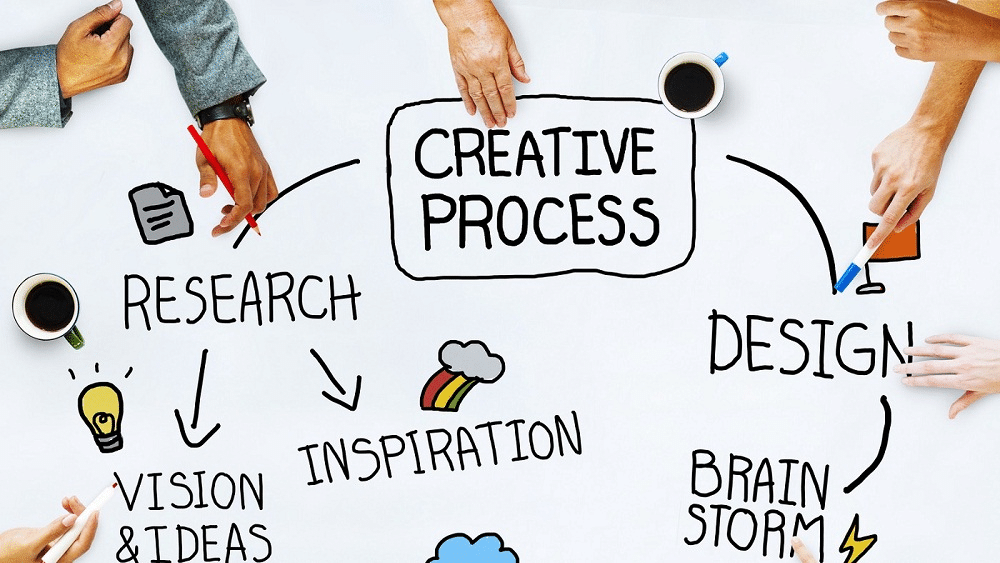 How these goods and platforms function and look is largely related to how we think and feel about our digital experiences.
Consequently, professionals need to be responsible for designing these products and platforms.
Companies have recently been more aware of the significance of the responsibilities of UX Designers and other related roles in creating a product's user experience.
Learning the principles of design, user and market research, strategy, and product development are just some subjects you will need to study to become a UX Designer.
And while most designers begin their careers in design or development, there is no particular route to becoming a User Experience Designer (UX Designer).
Instead, the vast majority of UX Designers began their careers in a field related to user experience design and later acquired the additional UX Design skills they required.
Everyone interested in user experience may learn how to make the most of their abilities while acquiring new ones.
Becoming a UX Designer: Knowledge Required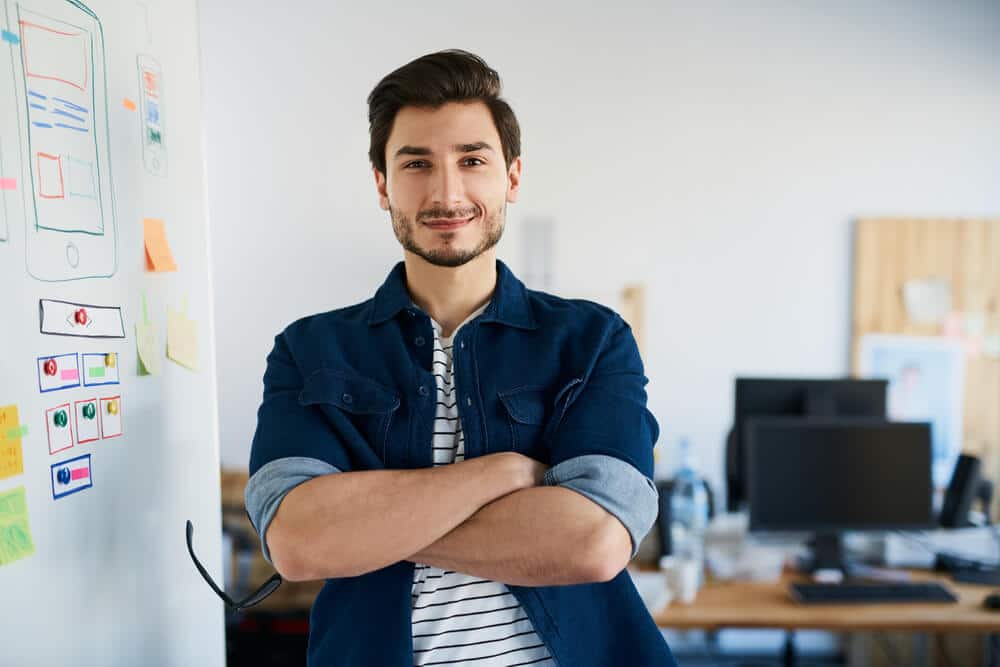 As an aspiring UX Designer, you will need to understand user research strategy, the fundamentals of user experience, responsive design, user interface design basics, and other relevant topics.
It is essential to note that a UX Designer's education is ongoing and continual.
And this is a good thing: it puts you on an equal footing with even the most knowledgeable professionals.
After all, everyone attempts to remain abreast of developing trends, methodologies, and new tools.
UX Design Basics
Ensure that the training includes hands-on experience with design sprint approaches, the ability to recognize problem spaces, and the development of solutions.
You should be able to walk away from this session understanding how to construct wireframes and prototypes using design programs such as Invision and Sketch.
UX Research Strategy
You must educate yourself on how to organize and carry out user research to understand users' behavior, needs, and motivation.
In addition, you need to learn how to transform the insights gained from this research into appropriate project specifications and product designs.
Strategic Design Research
User experience design cannot exist without user research playing a central role.
Ensure the training teaches you how to conduct user research and comprehend users' behavior, requirements, and motivations.
Once you have gained this understanding, you can describe intricate interactions visually through experience maps and personas.
UI Design
It is great to build on your understanding of usability to become an expert in the nuances of font, color, illustration, and imagery.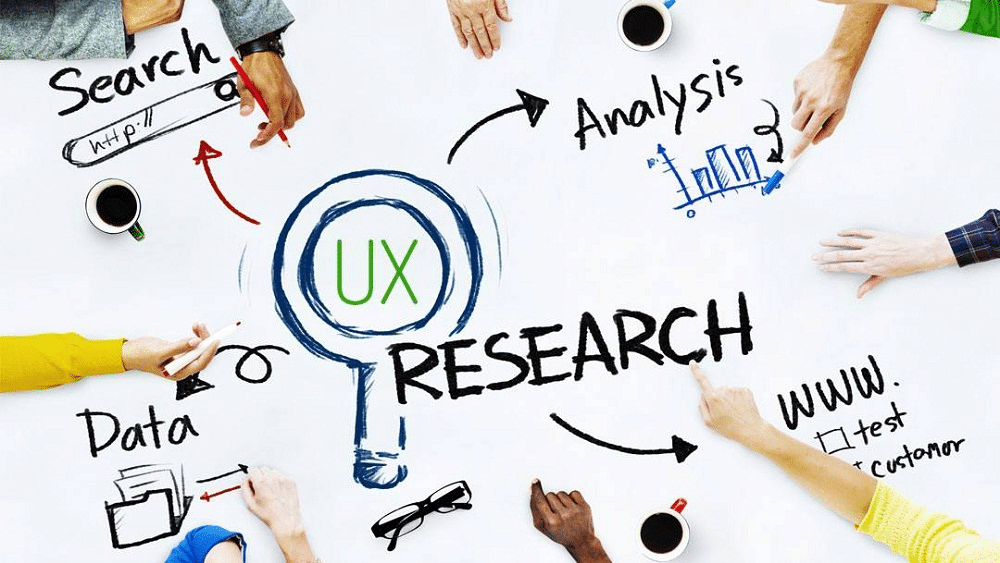 Learn how to build professional interfaces with industry tools such as Sketch and methodologies for designing and maintaining user interface pattern libraries.
Responsive Design
Implementing conventional design concepts in the industry will help you construct applications and websites with varying degrees of realism.
Doing so can ensure that your projects will be responsive across various screen sizes and provide users with an uninterrupted experience.
Steps to Becoming a UX Designer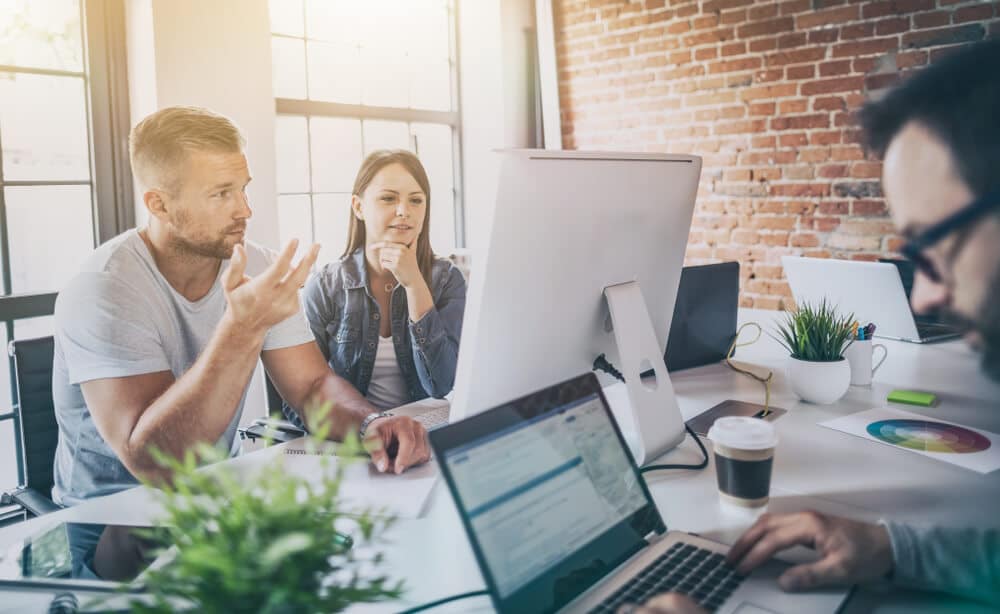 To become a UX Designer, one must complete a series of procedures like any other professional.
This post will focus on the top six essential steps to becoming a great user experience (UX) designer.
However, there are many different aspects to take into consideration.
Step 1: Understand the Fundamentals of UX Design
You will need to master several technical skills essential to a User Experience Designer.
These skills include data collection through user research and strategy, prototyping and wireframing, responsive web design, and user interface design, amongst others.
You must learn and develop these skills to become a UX Designer.
In addition, you will have a strong foundation in managing projects, working well with others, and communicating effectively.
With Bootcamps and design courses, you will acquire these skills and launch a career in UX design is becoming an increasingly common practice.
These programs teach students through a combination of practical experience and classroom instruction.
Bootcamps focusing on user experience design educate students in design research, usability testing, prototyping, responsive design, and user interface design.
You will graduate from the program with not only a fresh set of user experience design abilities but also a portfolio that is prepared for the workplace.
Step 2: Learn Essential Design Tools
Mastering the most important UX approaches and processes and the design tools that go along with them goes hand in hand.
Employers will anticipate you proficiently with well-known UX design tools such as Sketch and InVision.
Because each designer has unique tastes, you should experiment with various approaches to determine which of the choices appeals to you the most.
This collection includes a wide array of wireframing design tools, including Sketch, Illustrator, Adobe XD, Marvel, and Figma.
The widely used program Photoshop is one tool that every Designer ought to familiarize themselves with because it is used for the creation of user interfaces.
Regarding prototyping, the platform that sees the most usage is InVision, and Sketch is a well-liked alternative.
You can use a wide variety of software for advanced prototyping and testable models that incorporate micro-interactions.
These software examples are Principle, ProtoPie, Framer, and Flinto.
Step 3: Practice Makes Perfect
One thing is a theoretical understanding of how to carry out initiatives, including user experience design.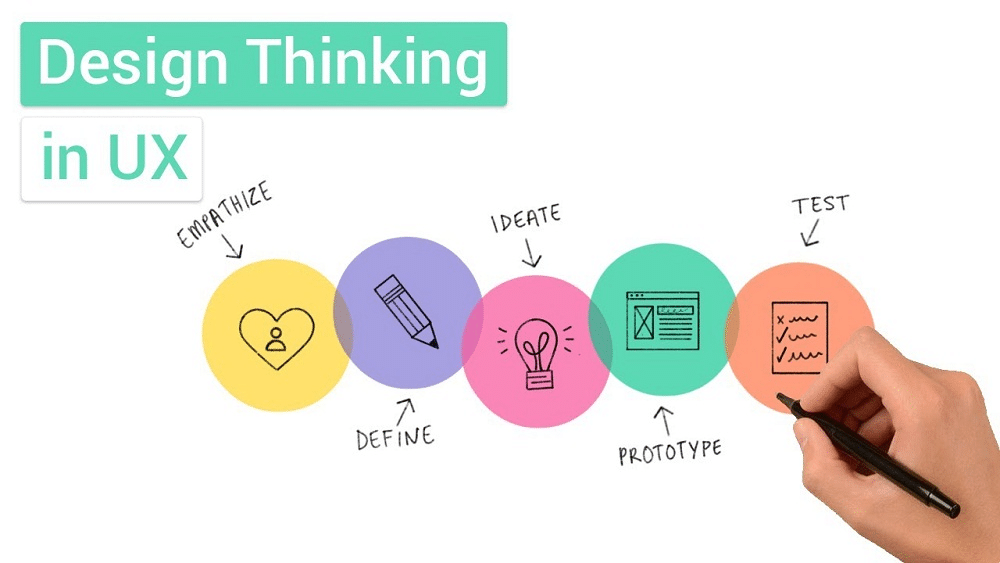 Your user experience projects will allow you to practice and improve your abilities and acquire more experience.
In addition, you can add these projects to your portfolio of user experience design.
You will have the chance to apply these new skills to the UX design process when you lead your own user experience (UX) projects.
This step includes developing personas, conducting user research, designing a user experience and information architecture, prototyping, wireframing, and user testing.
Get experience designing a range of project kinds so that you may hone your user experience design skills in as many contexts as possible.
Look for existing projects using your UX design's foundations knowledge, user research tactics, thinking process, and strategies.
It will help you produce UI design elements and designs that are responsive.
As you progress, you will harness the other soft skills.
These skills include project management, collaboration with other stakeholders, communication, and empathy.
Step 4: Build Your Portfolio
After you have improved your user experience skills, the next step is to expand your portfolio; you may then submit applications for positions in UX design.
You may conduct a background study on the firm to which you are applying, honing the aims of your portfolio, and selecting pieces that speak directly to the accomplishments of the company and the part you'll be playing in them.
Similarly, your user experience portfolio needs to be an authentic representation of who you are.
Every part of your portfolio should reflect your story, not just about the project's life cycle.
Step 5: UX Design Job Search
There are many job roles in the field of user experience design.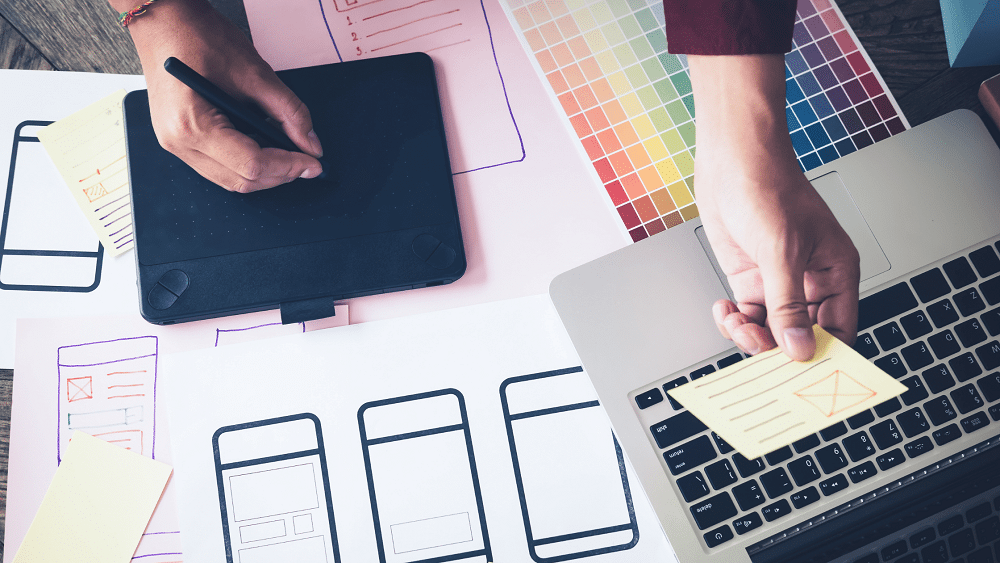 These are some popular job titles associated with user experience design that may pop up throughout your hunt for employment:
UX Strategist
UX Product Manager
UX Architect
UX Engineer
UX Analyst
Information Architect
UX Designer
Product Designer
UX Developer
Visual Designer
Graphic Designer
Content Strategist
User Researcher
UX Researcher
Usability Tester
Information Architect
Experience Designer
Interaction Designer
Step 6: Networking
Networking is the secret to success in any industry you choose to work in.
Although it is simple to provide someone with advice, putting that advice into practice is likely among the most challenging tactics.
Not everyone is comfortable mingling and networking with others; for many of us, doing so can seem very awkward.
When working in a creative industry such as design, networking may provide numerous benefits; it isn't just a matter of schmoozing your way into a job chance, either.
Developing meaningful relationships with other Designers, who are also just starting in the business or seasoned professionals, will invigorate and encourage you.
You will also come across countless possibilities to educate yourself, work with others, vent your annoyances, and have a good time.
You don't need to go to a large, formal event to get started developing key industry connections; the good news is that networking may take place in various settings and formats.
We strongly advise beginning with a more manageable project when you are first getting your feet wet in user experience.
Online networking services such as Slack are a great method to ease yourself into face-to-face social interaction if you are not quite ready for it yet.
Become a UX Designer With No Experience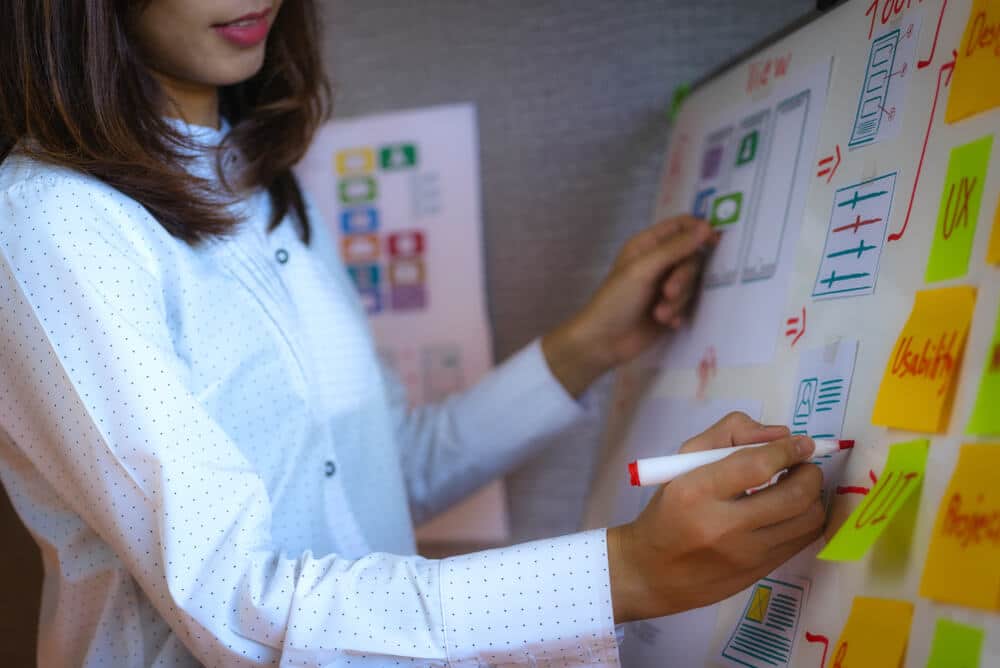 Even without experience, you can still work in user experience design.
Many UX Designers began their professional roles before starting to specialize in User Experience design.
Therefore, gaining either experience in a design profession or schooling in such a sector is a step in the right direction; yet, doing so is not a necessary must.
It is not unusual for newly hired User Experience Designers to come from a background in fields such as psychology, computer engineering, or even sociology.
UX Designers typically originate from professions such as graphic design, product design, or web development, which are only distantly linked to the topic of user experience design.
Some User Experience Designers have backgrounds in totally other fields.
Understanding the methodology used in user research and experience design is a great way to put that information to use.
A person interested in a career in user experience design can also benefit from having a wide range of transferable abilities.
Additionally, collaboration is essential for all roles, particularly for the UX Designer role.
The UX Designer position calls for engagement with other teams, active listening, the acceptance of feedback, brainstorming, and other activities.
If you already possess these qualities, you are prepared to move on to the next stage and start developing your skills.
Benefits of Becoming a UX Designer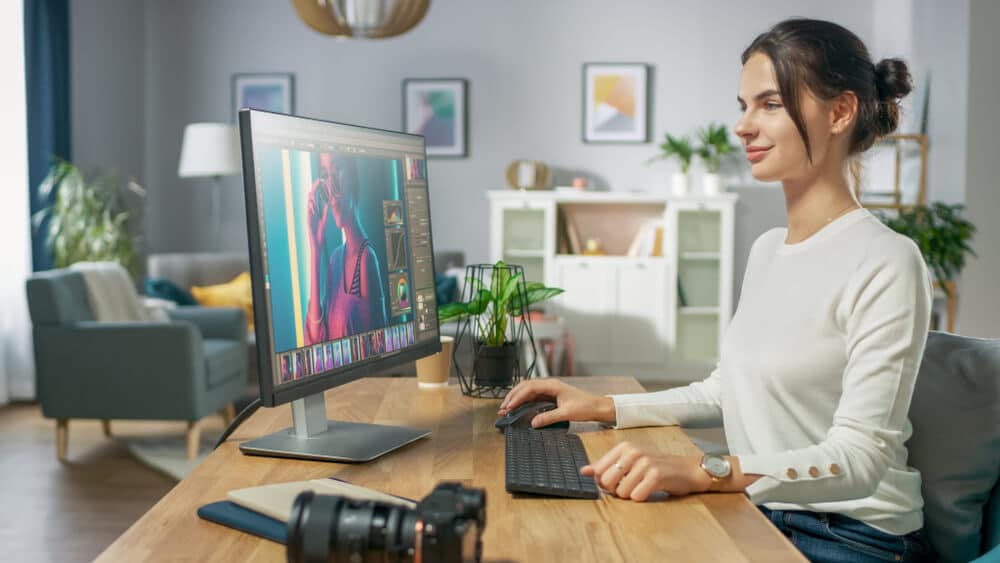 You will accumulate several benefits as you progress through the User Experience Design (UX Design) process.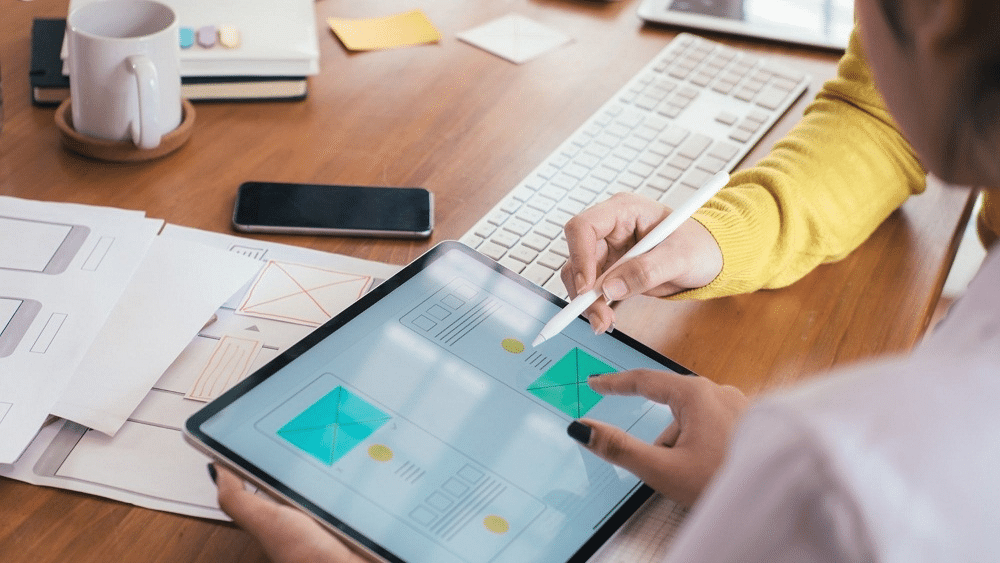 These advantages are not restricted to the simple acquisition of UX Design abilities.
UI Design
It is impossible to have UX design without a user interface design.
Therefore, it is good to devote some time to gaining insight into user interface design.
You can start by learning the foundations of UI design, such as how to use colors and typography, and then go to more sophisticated topics, such as building UI patterns.
Social Impact
The people who use a product are the ones for whom the design was created, not Engineers or other stakeholders.
Because of this, the user-centric approach taken in user experience design is considered the most significant aspect of the discipline.
The user is the focal point of this user-centric approach to design, which places humans at the center of the design process.
User research and usability testing are both essential components of what UI/UX Designers undertake as a part of this process, and they will assist you in determining the needs of your project.
By acting in this manner, you will put yourself in a position to influence the routine activities that individuals participate in significantly.
Creativity and Logic
The intersection of creative expression with analytical thought is among the facets of user experience design that makes the discipline so alluring and distinctive.
UX design allows you to utilize your strengths in mathematics or coding and tap into your natural creative potential.
In the field of user experience design (UX design), you will put your analytical skills to use by coming up with workable solutions to problems faced by end-users.
However, it would be best if you also considered functionality and usability; it is not sufficient for them to be practical.
The solutions must also be creative and not just from an aesthetic standpoint.
The solutions you come up with shouldn't put an unnecessary emphasis on aesthetics at the expense of utility or vice versa.
Business Growth
There's a clear connection between the success of a product and the quality of the user experience it provides.
Customers who have a positive experience using your product will likely keep buying it and suggest it to their friends and family.
It is essential for all different kinds of platforms, apps, and websites to have an effective user experience design.
Take e-commerce websites as an example: you want to make it as simple as possible for customers to find and place an order.
The design of your user experience can assist you in accomplishing this objective.
Easy Career Switch
There are many reasons why entering the field of user experience design is an exciting possibility.
Your prior experience will always be an asset to your career.
A Graphic Designer skilled in emotional design, creative thinking, and prototyping must focus on developing a user-centric perspective and learning how to work with that attitude.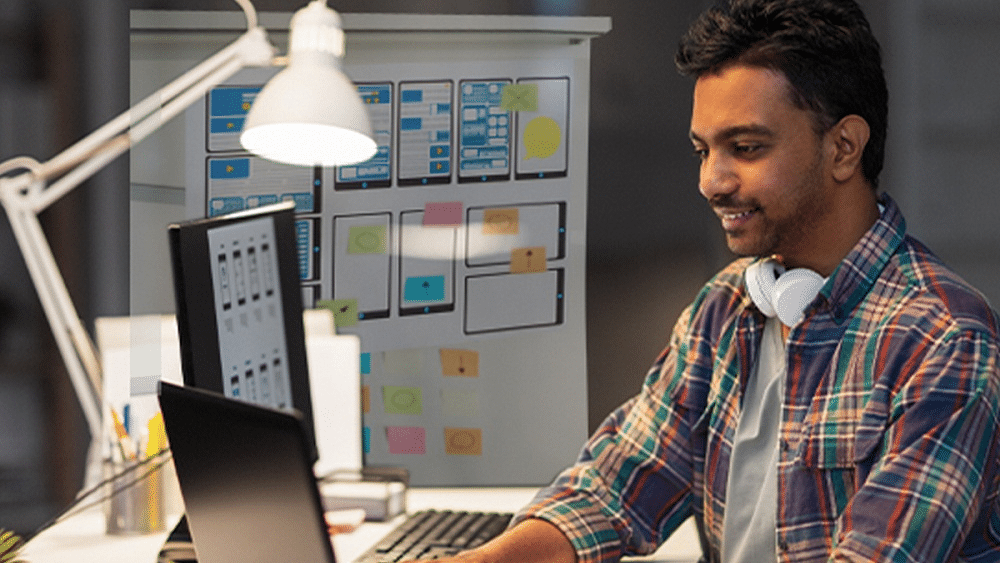 A marketing professional who aims to become a User Experience Designer can utilize research and customer psychology skills to make a product attractive and appealing.
New Technology Opportunities
The field of user experience design (UX design) is among the top 10 most in-demand roles businesses seek to fill.
If you pursue a career in experience design, you will position yourself at the cutting edge of digital innovation.
New ideas and technology are being developed almost daily.
In the coming years, we foresee a rise in the demand for Designers who can use their expertise to enhance the usability of augmented reality and voice-based interfaces.
Now is the ideal time to get involved in the upcoming convergence of our physical reality and the digital sphere, creating new settings for people to interact.
Increased Earning Potential
The average UX Designer's salary has recently increased due to the growing demand for their services.
The income of a User Experience (UX) Designer in the United States is now estimated to be a median of $85,000 per year, with experienced Designers having the potential to make up to $128,000 per year.
In addition, you will have a lot of freedom to choose a prospective workplace and residence, regardless of whether that location is in the sunny state of California or the wet state of Massachusetts.
Affordable UX Design Certifications
There is no requirement for individuals interested in entering the area of user experience design to hold a university degree or higher from an accredited educational institution.
You may get a head start on your education by utilizing the various tools that are available online.
If you want to become a User Experience Designer, getting certified in UX design can help you greatly.
If you want to land the UX design job of your dreams, you will need a robust portfolio and significant experience in the field.
Selecting the best user experience (UX) certification may be difficult because many affordable options are available.
Much information and evaluations contradict one another, which does not help the situation.
In the end, conducting a study and consulting with experts is essential to ensure your particular needs and expectations are satisfied.
Telecommuting
The COVID-19 outbreak drove many people to seek remote employment.
The pandemic's economic repercussions have prompted many businesses to decrease overhead costs, preserve valuable time and resources, and embrace the concept of working virtually.
Slack, Zoom, Microsoft Teams, and other websites and tools have made it possible to perform more complex and straightforward work remotely than ever before.
There is no requirement for UX design work to be physically confined.
To create, communicate with coworkers and clients, and complete any other linked task, you need a computer, an internet connection, a pen, and paper.
Even though it is not a given that your future UX employer will allow you to work remotely in 2022 (and beyond), the reality is that the likelihood of this occurring is higher than it has ever been.
If you operate as a freelancer, how you perform your duties is entirely up to you.
UX Design: Beyond 2022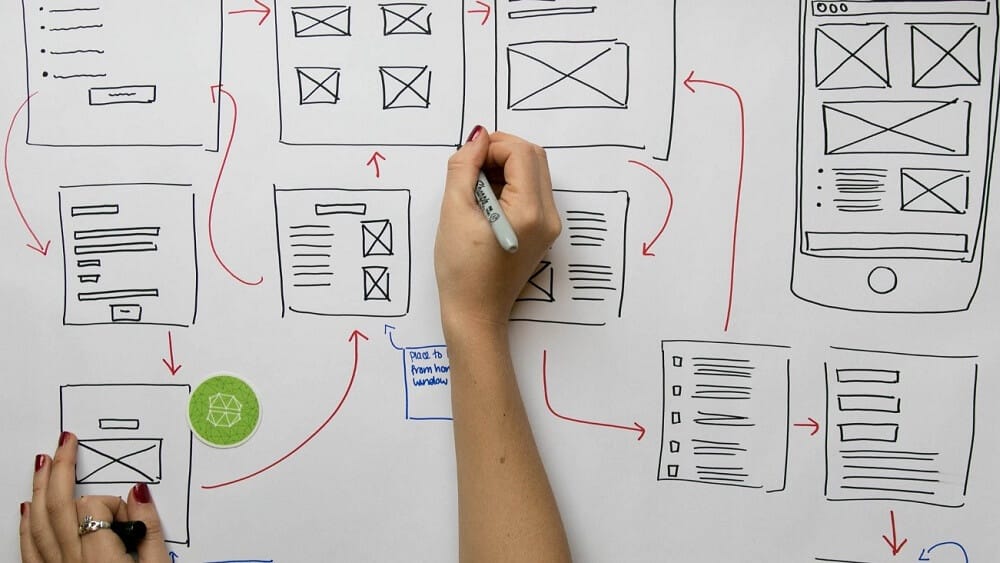 There is no question that the discipline of user experience design is among the most rapidly expanding in the technology sector.
Glassdoor reports that there are now more than 20,000 unfilled vacancies in the field of user experience design in the United States alone.
According to another finding from the poll conducted by Adobe, 87 percent of Hiring Managers believe that recruiting UX Designers should be their top hiring priority.
And more than two-thirds of businesses (73 percent), according to research conducted by Intechnic, intend to carry out user experience testing within the next year.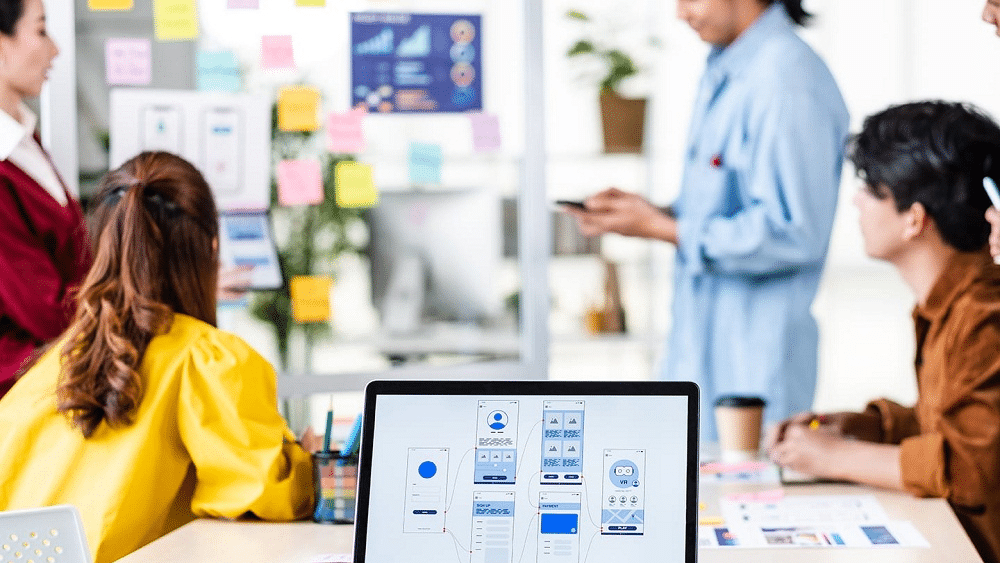 The user experience (UX) is becoming increasingly crucial as traditionally offline activities, such as shopping, are increasingly being replaced by their digital counterparts.
Successful businesses in the COVID-19 era have wholly adopted user experience (UX) principles for all aspects of their interactions with customers.
The user experience (UX) is at the heart of an increasingly prevalent trend in the retail industry: providing experiences and services that go well beyond the scope of a retailer's primary product offers.
Today, companies are emphasizing making educated guesses about the desires of their customers and the timing of those desires.
These companies are employing cutting-edge personalization techniques to satisfy the requirements of their customers better and, as a result, increase their revenue.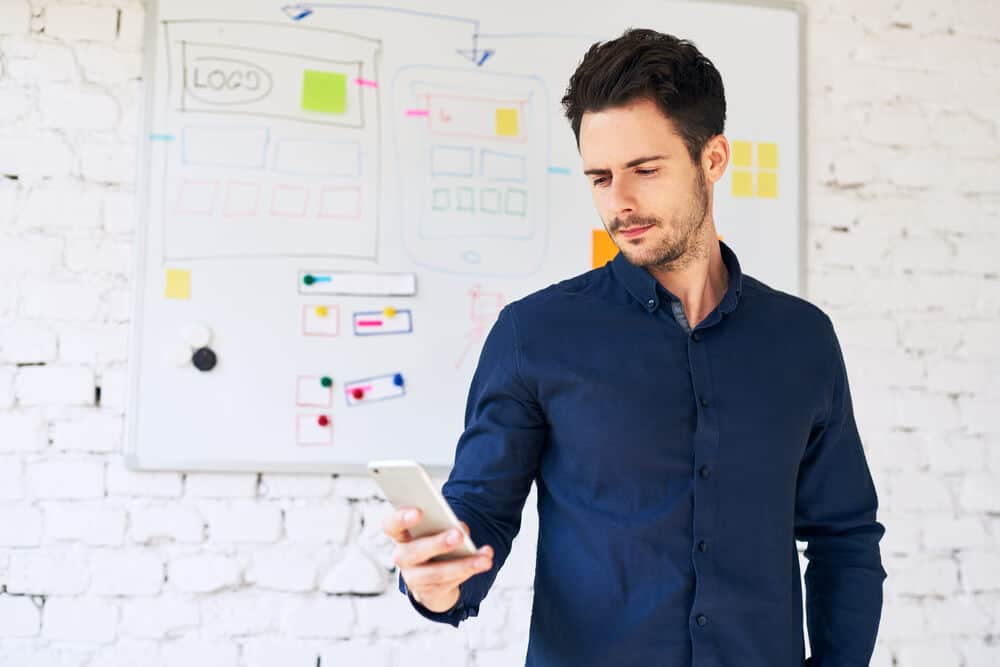 A profession in user experience design offers a wealth of opportunities, significance, and advancement, all of which are within grasp.
Now is a great time to investigate this line of work since there's a severe lack of user experience (UX) professionals worldwide, high incomes and minimal hurdles to entry, and the ability to work anywhere.
You can discover free online resources and UX Design courses recognized by the industry to start your user experience career immediately.
In addition, many contemporary issues need to be resolved; this is a line of work ideally suited for the 21st century and beyond.
FAQs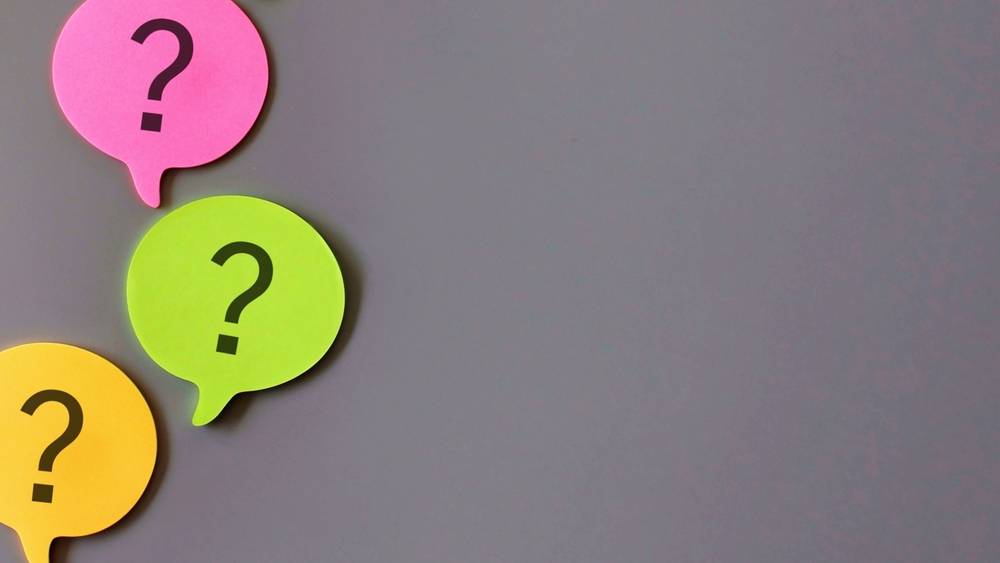 Can anyone become a UX Designer?
Practically anyone may pursue a career as a User Experience Designer.
There are tales of people transitioning from other fields, such as Project Managers and Dentists, to UX design.
Over time, you'll be able to pick up the technical abilities necessary for the UI design process.
Do I need a degree for a UX Design job?
Many UX Designers lack degrees in UX or fields closely connected to UX.
You don't even need a degree to begin a job in UX.
However, certain employers might favor applicants with at least a bachelor's degree.
Possessing a degree could allow you to apply for new jobs.
Is UX Design hard to learn?
Learning UX design can be tough for some reasons, including the learner's learning ability.
Even for those with a bachelor's or master's degree in design or a field closely linked to design, the level of expertise required to become a successful User Experience Designer (UX Designer) is quite high.
How much time is required to become a UX Designer?
Although you can complete some programs in as little as three months, the average time to become a User Experience Designer is between three and twenty months.
The path to becoming a User Experience Designer has no set formal prerequisites, such as a degree, qualification, or licensing.
Is UX Design a good career path?
UX Designers are among the most rated design roles in the technology industry because they are involved in so many phases of the life cycle of a project.
In addition, eighty-seven percent of hiring managers believe getting User Experience Designers is among their top priorities.
References