Hi there!
Welcome to our insightful article about cybersecurity software.
Today, we'll dive into the different categories of cybersecurity software, the tools you can leverage, and some best practices to further reinforce your network and systems security.
By the end of this session, you'll be conversant with the options you have when it comes to cybersecurity software.
Here is a summary of what we'll cover.
What is cybersecurity software?
Cybersecurity software categories
Top 10 best cybersecurity software
Cybersecurity software best practices
Let's get started right away.
What Is Cybersecurity Software?
Cybersecurity threats are increasingly becoming popular with the rise in the use of mobile devices, computers, networks, and softwares.
From malware attacks to brutal attacks to phishing, not a single organization or individual is safe from cyberattacks.
Downtime, missing data, financial losses, and bad reputations are consequences of cyber attacks.
In essence, cybercrime can literally cripple an organization.
Hence, the need for cybersecurity software to protect digital data on networks and computers from cyber attackers.
Cybersecurity professionals can conduct a risk assessment, identify vulnerabilities and settle for the best cybersecurity software to help avert risks.
Cybersecurity solutions make it possible to protect sensitive information using different tools.
Cyber software ensures ‌individuals can collaborate on projects across different environments safely.
Cybersecurity Software Categories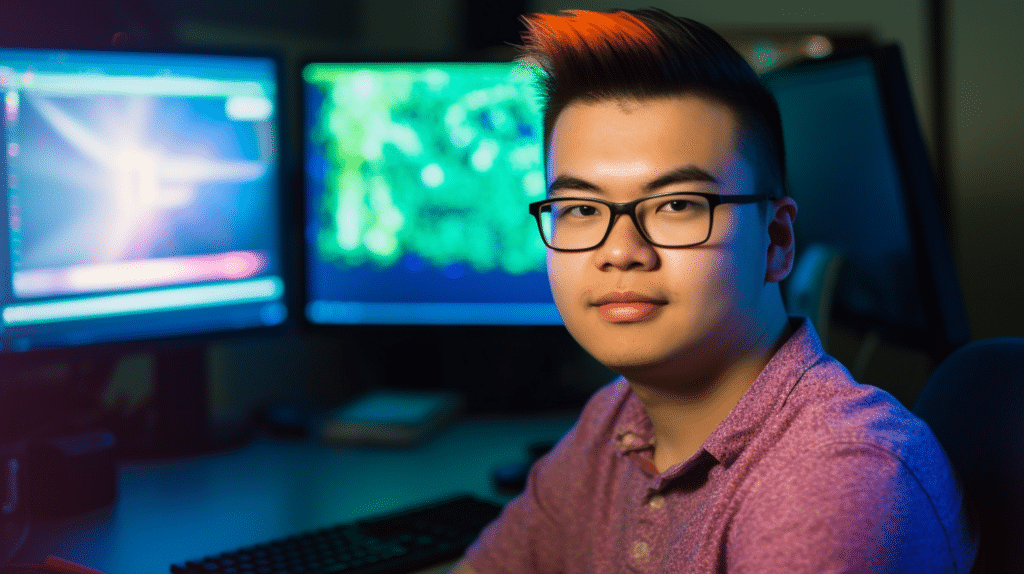 Cybersecurity software tools are divided into several categories, depending on their functions.
Here is an outline of the main categories.
Encryption Tools
Encryption tools scramble information, so it's only readable to authorized parties.
That way, it protects sensitive data from unauthorized access.
Tools in this category include NordLocker, VeraCrpt, TrueCrypt, and AxCrypt, among others.
Network Security Monitoring Tools
Network security monitoring systems are designed to detect potential threats on a network.
These tools are also used to analyze data.
Examples of tools in this category include Nagios, SiteLock, Argus, and OSSE.
Penetration Testing Tools
Penetration testing evaluates the strength of a security system through simulation.
The best tools in this category include Kali Linux, Metasploit, and Wireshark.
Web Vulnerability Scanning Tools
As the name suggests, this software category scans web apps to identify application vulnerabilities.
SQLMap, Burp Suite, Paros Proxy, and Nikto are some of the software in this category.
Network Intrusion Detection
Network intrusion detection tools monitor systems and networks for suspicious activities.
In case there are usual activities, these tools signal the administrator.
SolarWind Security Event Manager and Snort are some of the software in this category.
Firewall Tools
Firewall tools function as barriers.
They not only monitor but also filter outgoing and incoming traffic.
Some common firewall tools include AlgoSec, RedSeal, Tuffin, and FireMan.
Packet Sniffers
Packet sniffers are also known as protocol analyzers, network analyzers, or packet analyzers.
These tools intercept and analyze network traffic.
Wireshark and WinDump top the list of the best packet sniffer tools.
Antivirus Software
Antivirus software are designed to find harmful malware such as spyware, trojans, worms, adware, and viruses.
The best antiviruses in the industry include McAfee, Norton, and Kaspersky.
Managed Detection Services
These services are used to detect, analyze, and eliminate cyber threats.
Usually, they send an alert.
Users review these alerts to determine if they need to take action.
Top 10 Best Cybersecurity Software Tools
There are many cybersecurity tools organizations can use to minimize the risk of cyber attacks.
In the eventuality that they happen, these tools help companies return to normalcy in no time.
However, no single tool can fully protect an organization's data from unauthorized access.
Organizations need an array of solutions for watertight cybersecurity defense.
Having said that, there are several free and paid software and tools.
Some are open source tools that can help businesses and individuals protect their data from unauthorized access.
Here are the top ten software tools individuals and enterprises can leverage.
NordLayer
NordLayer is a cloud-based solution.
Hence, it can be accessed remotely.
This tool is the perfect fit for small and medium businesses seeking to upgrade their security measures.
It particularly comes in handy with the recent rise of remote work.
Using NordLayer, cybersecurity professionals can enhance security through authentication.
The key features in this tool include third-party integration, compliance management, reporting and statistics, mobile access, 2-factor authentication, zero-trust capabilities, access control, and permission and activity tracking.
Its Smart Remote Access feature makes it possible for users to access the company network and devices remotely.
This feature comes in handy, particularly in companies where employees are located in different locations or offices.
It makes sharing files easy and troubleshooting straightforward.
Another impressive aspect of NordLayer is that it's adaptable.
That means an organization can scale its use depending on the company's growth and expanding infrastructure.
NordLayer doesn't have a free version.
The monthly subscription starts at $9.00, while the annual subscription is subsidized.
Annual subscribers pay $7.00 per month.
NMAP
NMAP is the perfect software solution for scanning large networks and IT systems to identify security threats and vulnerabilities.
It then gives an analysis of the packet filters, connected hosts, operating systems, and firewalls.
Users can see a detailed summary of the graphic representation of the network attributes in an interactive viewing facility.
It's compatible with almost all operating systems.
NMAP is a free, open-source with features ideal for beginners and experienced cybersecurity specialists.
It has several features that make it an excellent choice for businesses.
In addition, administrators can easily track and monitor new services or hosts in their networks.
Not only that, NMAP draws a topology map of the new networks.
At the same time, it can track the existing ones.
One can also easily compare scans, highlighting the differences between two or more networks.
The last good thing about the NMAP suite is that you can access several other tools, including Nping, Ndiff, Ncat, and Zenmap.
SolarWinds Security Event Manager
SolarWinds Security Event Manager is primarily for large and small businesses to improve their computers and network security.
The software monitors, detects, responds, and reports security threats in real-time.
Users can assess all the reports on a dashboard, which have an intuitive user interface, making it a breeze to use.
With SolarWinds Security Event Manager, businesses can quickly find and respond to threats.
Further, users can access all the log details and event archives in case of future references.
Additionally, it comes with an inbuilt integrity monitory system and comprehensive, integrated compliance reporting tools.
SolarWinds Security Event Manager is cloud-based.
It doesn't need hardware.
This tool has 14 days trial period after which, if one is impressed, they can purchase the product.
The prices start at $4,500.
LifeLock
LifeLock helps users lock crucial files by simply clicking a button.
It helps protect crucial information from theft.
LifeLock alerts users through email or texts in case of a security breach.
Additionally, it becomes easier to resolve issues of identity theft.
It can also be used in homes to guard against intruders.
LifeLock has four pricing points.
Here are the plans:
The Ultimate Plus plan is $20.99
The advantage plan goes for $14.99
The Select package is $7.99
The Standard plan costs $7.99
The prices vary per year.
These are the prices for the first year of subscription.
LifeLock plans come with a VPN that can be used on up to five PCs.
But before you purchase it, you'll have 30 free trial days.
Vipre
Vipre helps users stay safe by protecting them against identity theft, spam messages, malware, and viruses.
This cybersecurity tool is ideal for businesses and homes for a good reason.
Its ability to block malicious websites, perform scans, remove files and clear browsing history without a trace ‌makes it the go-to tool for most businesses.
Again, users get threat intelligence in real time.
Moreover, Vipre provides endpoint and email security.
Vipre comes in three plans.
The basic plan is the Core Defense, which goes for $96 annually for one user.
The second plan is Edge Defense.
This plan also costs $96 per person per year.
Lastly, the premium plan, Complete Defense, goes for $144 annually per person.
If you are interested in home protection, the basic plans start at $14,99 per year.
Mimecast
Mimecast is a cloud-based email security solution perfect for small and large businesses.
It also offers web security.
Mimecast blocks business websites with malicious web activities.
It protects against impersonation, spear-phishing, and ransomware.
Generally, it helps businesses protect themselves against malicious activities.
And in the event that they happen, Mimecast makes threat detection easier.
It blocks the attacks before getting into the networks and systems.
Additionally, it has automated data loss prevention and content control features.
The cost of Mimecast starts at $3.50 per month per user.
But then again, you can get a quotation depending on the number of users in your business.
Wireshark
WireShark is a monitoring tool that watches network packets and provides detailed information on what's happening.
Data from WireShark can be displayed in multiple formats, including CSV, text, or XML.
Users can view the information on TTY or GUI.
It supports Linux, Mac, NetBSD, and FreeBSD.
This software tool is free to use.
It's ideal for non-profit organizations, educational institutions, and government agencies.
Webroot
Webroot allows businesses to avert cyber threats in real-time.
Webroot provides real-time data protection, threat intelligence, and endpoint protection.
Furthermore, this tool filters malicious websites and blocks them.
It also takes the shortest time possible to scan devices.
In addition, it ensures login details such as passwords and usernames are safe.
Webroot ensures all the web applications, shops, and social media an individual visits are safe.
Further, it's versatile, as it can work on mobile devices, computers, and even PCs.
One can also use it with different operating systems, including Mac, Windows, iOS, and Android.
Webroot comes in three plans.
The first package is Webroot Antivirus, designed for Mac and PC.
This plan costs $29.99 per year per device.
The second plan, the Internet Security Plan, is specially designed for tablets, smartphones, Mac, and PC and goes for $44.99 per year for three devices.
Lastly, the Internet Security Complete comes with 25 GB storage and costs 59.99 per year for five devices.
Heimdal Corp
Heimdal Corp is yet another software that protects from browser hijacking, data leakage, and ransomware.
The features that make this tool stand out include vulnerability scanning, behavioral analytics, and machine learning.
It gives an overview of the vulnerability status of a network.
This endpoint security tool manages software, web scanning, malware monitoring, filtering, and internet traffic monitoring.
Heimdal Corp is perfect when it comes to vulnerability intelligence, manual and advanced reports, and online banking transactions.
With its endpoint detection and response (EDR) feature, enterprises have access to cybersecurity layers they need to better protect themselves from hackers.
It has 30 days free trial when starting, and then users can purchase a plan starting at $99.95.
ConnectWise SIEM
ConnectWise SIEM helps with threat detection, response, and management.
Its in-house Security Operations Center (SOC) makes it possible to prevent any data breaches.
This software solution allows enterprises to get up-to-date alerts on security issues, which are stored in the repository for future use.
Further, enterprises can integrate Connect Wise SIEM with different third-party apps, such as Microsoft teams, G-Suite, Cisco, Freshdesk, Salesforce, and BitDefender.
Additionally, they can customize cybersecurity programs using the tool.
The payment plan is on a monthly basis and varies depending on the capabilities of each package.
Cybersecurity Software Best Practices
While the softwares we've highlighted plays a major role in cybersecurity, there are several best practices that can further reinforce a robust and secured system and network.
Keep Software Updated
Cybersecurity software help enterprises and individuals protect sensitive data from being stolen.
To make these tools even more watertight, it is best to update them to minimize vulnerability.
Hackers are always on the lookout for loopholes that they can use to tap into businesses' vulnerabilities.
And so, if the security team allows the loopholes to stay for a longer period, it increases the vulnerability, which can lead to cyberattacks.
Educate Yourself
Another important factor is to educate yourself on security risks, available service providers, and what they offer.
Learning about cyber criminals' tactics and how to recognize a data breach is of utmost importance.
Further, enterprises must educate employees on the tactics to stay safe in the company's network when working remotely.
Most tools offer cloud security.
Regular education through seminars and conferences is a great way to keep the security team up-to-date with the best cybersecurity practices.
In a nutshell, it's crucial to learn as much as possible about cybersecurity and cyberattacks.
Practice Incident Response Plan
Vulnerability assessment gives a report of the areas where loopholes exist in an enterprise's network and systems.
Using the vulnerability report, it's important to develop a response plan in case of an attack.
And it's not just drawing a plan; it's even more critical to ensure employees review the plan and they can identify a threat quickly and respond to it.
Conclusion
There are many cybersecurity software in the industry.
Most security services and tools work together to provide full-proof cybersecurity.
Hence, enterprises and individuals must conduct a vulnerability assessment to identify loopholes in their systems and networks before settling for the softwares that best protects their data, systems, and networks.
Cybersecurity software tools can be free or paid.
Some paid ones have a free trial period before one can commit to a payment plan.
Cybersecurity software offers the best protection against cyber threats and attacks.
FAQs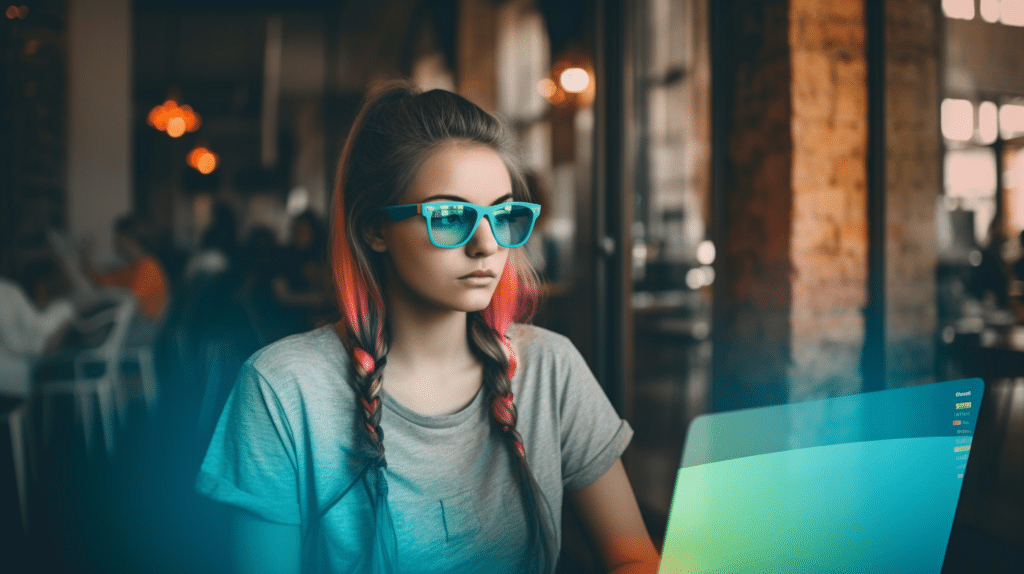 What software does cybersecurity use?
There are many software that cybersecurity use.
Here is an outline:
Antivirus software 
Penetration testing software
Packet Sniffers
Network intrusion detection
Managed detection services
Firewall tools
Encryption tools
Network security monitoring tools
Web vulnerability scanning tools
Employee monitoring tools
Personal cybersecurity software
Which software is best for cybersecurity?
Here is a list of some of the best cybersecurity software.
SolarWinds Security Event Manager
Snort
Vipre
LifeLock
Mimecast
Wireshark
System Mechanic Ultimate Defense
Intruder
Malwarebytes
Bitdefender Total Security
Webroot
Acunetix
Cybersecurity tools are many.
The best decision is to do your research before settling for one.
What is software cybersecurity?
Cybersecurity software refers to the tools used to protect sensitive data from unauthorized access by hackers.
Cybersecurity software tools are divided into several categories depending on their use.
They include antivirus, firewalls, packet sniffers, network intrusion detection, etc.
What are the seven types of cybersecurity threats?
The seven types of cybersecurity threats include:
Malware
Denial of Service (DoS) and Distributed Denial of Service (DDoS)
Man in the Middle
Structure Query Language (SQL) Injection
Phishing
Password attack
These are the cybersecurity threats that every cybersecurity professional should have an in-depth understanding of.
How do you protect your devices from cyberattacks?
There are several strategies to protect your devices from cyberattacks.
You can install antivirus on your devices
Use firewalls
Use secure passwords
Install anti-spyware software
Update your operating system. You can automate updates. 
Conduct an audit to minimize vulnerability
Back up all the data on your devices
What is the difference between malware and virus?
Malware, also known as malicious software, refers to codes or programs created to harm servers, networks, or computers.
Malware interrupts the normal functioning of systems.
A virus is malware that replicates itself when introduced into a computer.
What are the benefits of cybersecurity software?
Cybersecurity software has many benefits.
Protect enterprises from external threats and internal threats caused by human error
Makes it possible for organizations to comply with regulations
It improves productivity
Allows businesses to protect their reputation and brand
Enterprises ultimately save as the cost of lost data is way expensive
What is the difference between cybersecurity and cyber defense? 
Cyber defense is the strategies put in place to ensure cybersecurity.
These strategies protect computers, networks, and systems from data breaches.
Cybersecurity is how the strategies are implemented.
It's where computers and systems are free from threats or attacks.
References