Hello all, and welcome to this amazing read.
Today we discuss extensively Cybersecurity Requirements.
We promise that at the end of this read, you will understand the entry-level cyber security job requirement, the required technical skills, prerequisites for cyber security, and how important these qualifications are to your landing cybersecurity jobs.
We covered in depth:
An Overview of cybersecurity requirements
Qualifications for cybersecurity
What is required to learn cyber security?
The need for Cybersecurity certifications
Let's dig in.
Overview of Cybersecurity Requirements
The demand for highly qualified cybersecurity specialists is expanding as data breaches become a significant problem.
As technology advances and more companies go online, the importance of information security will only rise, and those with the necessary training and expertise in cyber security will live comfortably.
Cybersecurity is a very lucrative career choice for people interested in computer science, cybercrime, or IT.
Information security professionals will need a broad range of skills and credentials.
Cybersecurity is a broad field, and information security specialists have diverse responsibilities in addition to working in various businesses.
In this article, we reveal all the requirements necessary to succeed in the cybersecurity field.
Cybersecurity Education Requirement
Many different cybersecurity programs are available to prospective students, including certifications and degrees at the doctorate, associate, master's, and bachelor's levels.
Cybersecurity degrees can be obtained in person, online, or through a hybrid program.
A cybersecurity Bootcamp can help Tech professionals increase their employment options.
What to anticipate from cybersecurity programs at various educational levels is covered below.
We also include information about each credential's entry requirements, typical courses, and program lengths.
Cybersecurity Ph.D.
A 45–78 credit doctoral degree in cybersecurity typically takes 48-60 months to complete.
A research dissertation and a comprehensive exam are requirements for cybersecurity Ph.D. students.
A bachelor's or master's degree in computer science or a closely related discipline, a minimum GPA of 3.0, letters of recommendation, writing samples, a CV, and transcripts may be required for admission.
The cost of Ph.D. cybersecurity programs varies by university.
Although those who are eligible for assistantships or fellowships may be given living stipends and tuition waivers.
Graduates with doctorates in cybersecurity can work in academic settings as professors and cutting-edge researchers.
They can also work as an information security consultant and computer and information research scientist.
Here are a few of the doctoral-level cyber security courses available:
Full Scope Computer Security Testing
information assurance controls
Computer hardware and system security
Systems and application security advancements
Software vulnerabilities and security
Advanced Malware Analysis
Cybersecurity Master's Degree
Both on-campus and online master's programs in cybersecurity are available to students.
A master's degree in cybersecurity typically involves 30-38 credits and takes 12-24 months to accomplish.
The cost of master's degrees in cybersecurity varies depending on the school's status, the student's residency status, and whether the school is public or private.
Some master's degree programs in cybersecurity demand a thesis or capstone.
A bachelor's degree, letters of recommendation, a minimum GPA, and a resume are frequently needed for admission.
Some institutions offering cybersecurity may demand GRE scores.
There may be prerequisites for computer science courses, depending on the applicant's background and experience.
Graduates with a master's degree in cybersecurity may be eligible for senior-level roles in the industry.
Chief information security officers, security directors, information security consultants, and security managers are examples of potential careers.
A program for a master's degree in cyber security frequently offers the following courses:
Penetration Testing and Vulnerability Assessment
information security assurance
Cybersecurity Bachelor's
Programs leading to a bachelor's degree in cybersecurity may award BS or BA degrees.
A bachelor's degree in cybersecurity typically takes 48 months to accomplish and calls for 120 credits.
Online cybersecurity students may be able to complete their degrees faster than traditional students.
The cost of a bachelor's degree varies by institution, but cybersecurity colleges provide numerous scholarships, grants, and financial aid options.
Typically, a high school certificate or its equivalent is required for admission.
Additional requirements for admission can include a personal statement, a minimum GPA, and SAT or ACT scores.
Security engineers, security architects, and Information security analysts are among the positions for which graduates in bachelor's level cybersecurity are qualified.
The courses of a bachelor's degree program are listed below.
Fundamentals of Networking
Introduction to scripting
Safeguarding visual and cloud systems
Installing and Configuring Windows Server
Cybersecurity Associate
An associate's degree in cybersecurity can be obtained in person or online.
Schools offer associate's degrees in cybersecurity in both the sciences and arts.
The first 24 months of a bachelor's degree are counted toward the similar curriculum of an associate degree.
It takes 18 to 24 months to earn an associate's degree in cybersecurity and 50-65 credits are needed.
Identifying and mitigating threats are among the broad information technology and security skills that students acquire.
High school graduation or the equivalent, such as the GED, is frequently required for entrance.
Public community colleges could be the most economical option.
However, tuition varies by institution.
Students who complete their associate's degree in cybersecurity online are eligible for entry-level jobs like cybersecurity specialist and analyst.
Here are some of the courses covered in an associate's degree:
Cybersecurity fundamentals
Database management systems
Communication and network security
Cybersecurity Certification Program
People who cannot or do not want to devote the time and resources necessary to earn a full degree are drawn to cybersecurity certificates.
Each school that offers such programs has a different program length, tuition price, and credit requirements.
Certificates typically take less time than degrees and have fewer admission criteria.
Earning a certificate can be suitable for those looking for an entry-level position or a career transition.
Students in their undergrad, graduate and postgraduate programs can pursue cybersecurity certificates.
It's possible for students to transfer certificate credits toward a full degree.
Holders of a cybersecurity certificate can work as network systems administrators, cybersecurity technicians, analysts, or support professionals for computer users.
A cyber security certificate program frequently offers the following courses:
Technology and National Security
Fundamentals of infrastructure security
Introduction to Penetration Testing
Cyber Risk Management for Decision Makers
What Skills are Required for Cybersecurity?
In addition to having a broad range of professional, functional, and technical skills, those looking to work in the field of cybersecurity also need to possess fundamental soft skills that companies value.
These skills will help them stand out from the crowd.
To help you understand what it takes to be a professional in the cybersecurity area, we've compiled a list of the top cybersecurity skills.
Technical Skills
As the name suggests, cybersecurity focuses on technology.
You will probably be assigned duties including updating and diagnosing information security systems, maintaining a continuous network, and offering real-time security solutions.
To carry out a cybersecurity professional's daily duties, one must be digitally competent.
Problem-Solving Skills
In your day-to-day work as a cybersecurity specialist, problem-solving is crucial.
People working in the field must come up with innovative solutions to tackle and solve difficult information security concerns in a range of trending new technologies and digital surroundings.
Understanding of Security Across Multiple Platforms
Cybersecurity isn't just about computers; you'll also need to be at ease using various operating systems, computer systems, cloud networks, wireless networks, and mobile devices.
You'll also need to stay current on cybersecurity developments for each system.
Communication Skills
Since you'll be collaborating closely with people in various departments and jobs as a cybersecurity professional, it's crucial that you can clearly express your worries, solutions, and discoveries to others.
Speaking clearly and concisely about cybersecurity strategy and policy is crucial, as is being able to explain technical concepts to people with varying degrees of technical knowledge.
Attention of Details
To effectively identify vulnerabilities and hazards, you must be extremely alert and detail-oriented when defending a business against cyberattacks.
You'll be in charge of ongoing network monitoring, so you'll need to be able to see problems right away and come up with immediate security solutions to deal with them.
Basic Computer Forensics Knowledge
Despite being two distinct professions, cybersecurity and computer forensics are closely intertwined.
A background in computer forensics can help you succeed in a cybersecurity career.
You must thoroughly understand what happens if your efforts fail and how data breaches are recovered to effectively secure organizations' digital assets and prevent security breaches.
For this reason, a digital forensics component will be included in most cybersecurity degree programs.
An Overview of Hacking
Because most cybersecurity experts need to learn how to "ethically hack," they must understand how networks and infrastructure can be attacked in the first place to safeguard an organization's network and infrastructure effectively.
In essence, you need to possess hacker-level skills to completely comprehend how a system could be compromised and develop efficient defenses against these assaults.
An Eagerness to Learn
Cybersecurity is a rapidly evolving field, like any other technical one.
Anyone working in the sector must stay current with best practices and developing industry trends.
They must also be constantly studying and self-educating during work hours and outside.
Cyber Security Prerequisites
Generally speaking, a cybersecurity engineer needs to meet the requirements listed below:
Degree in computer science, systems engineering, or a related discipline
24 months of work experience performing incident response and identification, forensics, and other similar cyber security-related tasks
knowledge of how firewalls work, how to operate them, and how to maintain various endpoint security measures
knowledge of Java, C++, Python, Node, Go, Power Shell, or Ruby, among other programming languages and tools
The capacity to perform quickly and frequently under pressure
Possess an excellent eye for detail and problem-solving abilities
Current knowledge about hacker techniques and cybersecurity developments
Cyber Security Job Requirements
Consider a career in cyber security if you feel you have some of the aforementioned abilities and a love for information security.
Getting into a related field is one of the finest strategies to break into the information security industry at the beginning of your professional career.
While it is occasionally possible to transition from other IT professions into a cyber security post, this is getting harder as the field becomes more prominent.
One of the following degree fields will aid you on your professional path if you're interested in a career in cyber security:
Cyber security
Physics, Mathematics, or other STEM subjects
You might wish to pursue a couple of additional cybersecurity certifications to advance your career if you already work in the area.
It's crucial that professionals exclusively study modules relating to their specialization because there are many industry-specific certifications available.
These additional credentials are available for cybersecurity professionals to take into account:
Systems Security Certified Practitioner (SSCP)
Certified Information Systems Security Professional (CISSP)
Certified Information Security Manager (CISM)
Certified Information Systems Auditor (CISA)
certified ethical hacker (CEH)
Cybersecurity Career Paths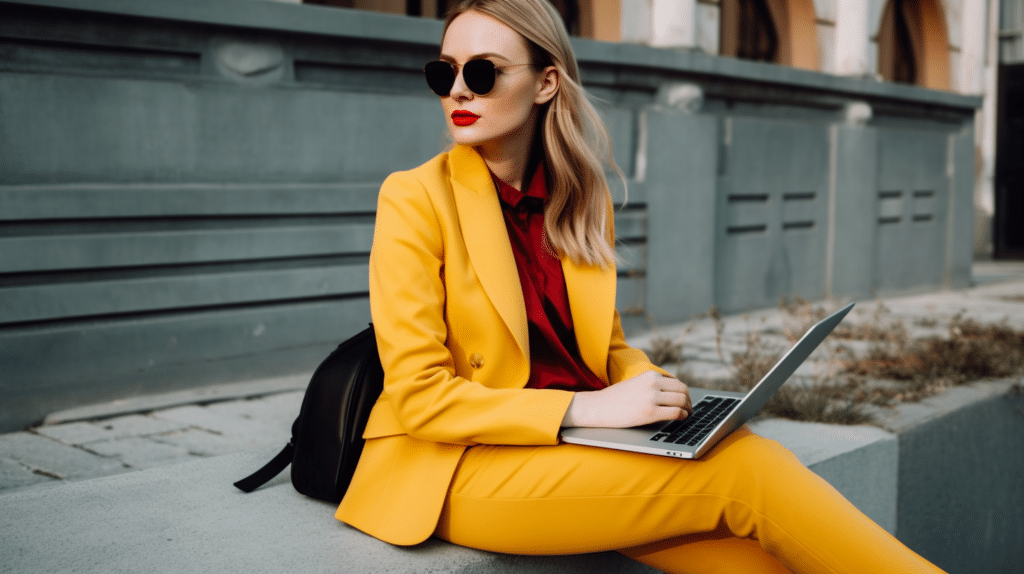 Cyber threats are always evolving, opening up fresh job prospects.
Cyber security specialists can work in a variety of industries because any person or institution is a possible target for cyberattacks, including banks, hospitals, and gov.
Following are a few of the more typical job pathways in this industry:
Forensic Computer Analyst
The detective in the field of cyber security is the forensic computer analyst.
After a security breach or other occurrence, forensic computer analysts examine computer-based data for evidence.
Some of their tasks include handling hard drives and other storage devices and using specialist software applications to find vulnerabilities and restore data from deleted or damaged appliances.
Chief Information Security Officer
A company's or organization's IT security division is often led by a CISO (chief information security officer), who normally holds a mid-executive level role.
Coordinating, planning, and directing all computer, network, and data security requirements for their companies fall under the direct jurisdiction of CISOs.
Information Security Analyst
The defense of a company's computer networks and systems is the responsibility of an ISA (information security analyst).
They create plans, carry them out, and take other actions, such as software development, firewall installation, and data encryption.
Additionally, ISAs assist in developing and carrying out strategies and plans for restoring data and systems after a cyberattack.
Security Architect
A security architect is in charge of establishing and maintaining network security for his or her organization.
Security architects are employed by governmental organizations, charitable organizations, and businesses across all economic sectors.
They could work for businesses as employees or independent contractors.
Penetration Tester
The proactive, authorized use of testing methods on IT infrastructures to find system vulnerabilities is known as penetration testing.
Simply defined, penetration testers try to legally break into computer and network systems to find operating system flaws, incorrect setups, service and application issues, and more before outside attackers can cause harm.
IT Security Engineer
A specialist engineering approach to cyber security is provided by security engineering, focusing on designing security systems to thwart potentially catastrophic problems.
In addition to doing security tests to find potential vulnerabilities, security engineers are frequently involved in system maintenance.
They also maintain logs and create automation scripts to track security occurrences.
IT Security Consultant
Clients meet with IT security consultants to be advised on the most efficient and cost-effective ways to defend their organizations' cyber security objectives.
They are frequently employed by government organizations and smaller firms that cannot afford to tackle their security issues internally.
Still, they are also hired by larger corporations to support their security teams and offer a dispassionate outside viewpoint on current system problems.
Security Systems Administrator
Managing, installing, debugging, and maintaining computers, networks, and data security systems are the key duties of a security systems administrator.
Their roles are relatively similar to those of many other cybersecurity positions.
The key distinction between security systems administrators and other cybersecurity experts is that the former is typically in control of those security systems' day-to-day operations.
Conclusion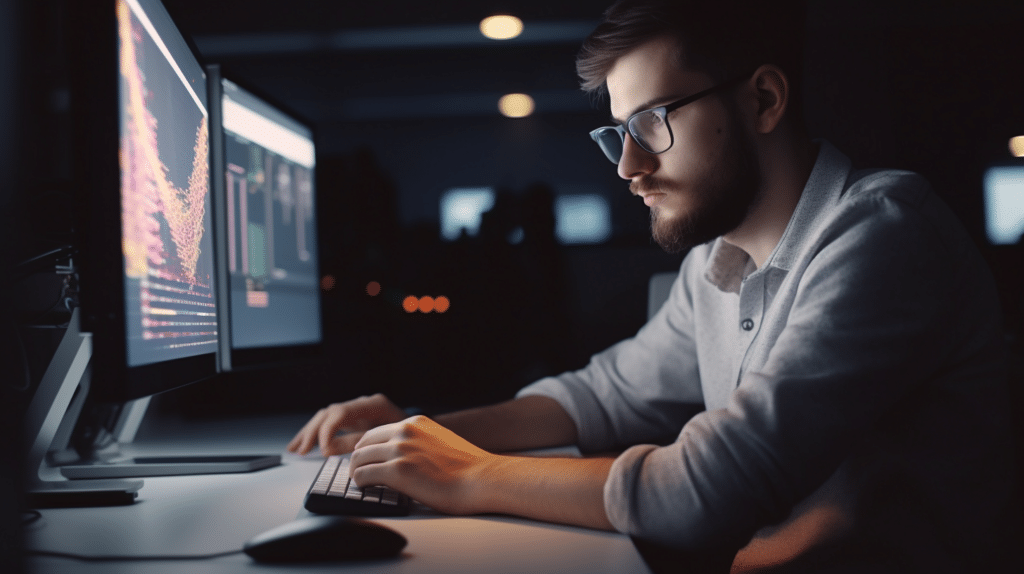 The qualifications needed to become a cyber security engineer are now clear.
To begin with, you must hold a bachelor's degree in a subject that relates to cyber security.
The next step is to gain a few years of professional experience in cyber security.
Getting a certification is the last step.
The additional skills and information you gain via certification prove that you are qualified for the position you seek.
FAQs
What are the Requirements for Cyber Security?
Here are the requirements:
A minimum of one to twenty-four months' experience in network security and a bachelor's degree in computer science or  information technology
Knowledge of the UNIX, Windows, and Linux  operating systems
Knowledge of cloud computing and SaaS models.
Security+, network+, and certified ethical hacker certificates are required
What Certification Required for Cyber Security?
Examples of the best cybersecurity credentials available today:
Certified in Risk and Information Systems Control (CRISC)
CompTIA Security+ 
Certified Information Security Manager (CISM)
Certified Information Systems Auditor (CISA)
Other Entry-Level Certification Options
What Classes are Required for Cyber Security?
The fundamentals of the cyber security field will be covered in all undergraduate degree programs in cyber security, and some of the required core courses include:
Ethics, Law & Policy
Information Systems
Information Technology
Data Communications & Networking
Security Systems
Digital Forensics
Cyber Defense
What Degree is Required for Cyber Security?
According to the BLS (Bureau of Labor Statistics), bachelor's degrees are often required for entry into the field of cybersecurity. 
As documented by a study by Burning Glass Technologies, bachelor's degrees or higher are specifically required for 75-89 percent of cybersecurity job advertisements.
What Do You Need for Cyber Security?
A few necessary hard skills are:
Basic computer science concepts.
Programming knowledge in at least one of C#, Java, PHP, or C++
Working knowledge of the Mitre Att&ck framework
The capacity to conduct vulnerability assessments and penetration tests
knowledge of SIEM (Security Information and Event Management)
What Qualifications Required for Cyber Security?
Generally speaking, a cybersecurity engineer needs to meet the requirements listed below: 
A degree in systems engineering, computer science, or a related subject
Twenty-four months of professional experience in forensics, incident detection and response, and other cybersecurity-related tasks
References: