Recruiters looking at a resume on the first glance spend an average of just 6-seconds on each application.
What you read is correct, just a mere 6-seconds is spent on each resume that a recruiter opens and looks through.
Recruiters, especially at bigger, more well-known companies, receive hundreds, if not thousands, of resumes for a position every day.
I once sat with a friend who was head of recruiting at a major telecommunications company and he showed me their internal portal where the resumes received landed.
It was a disaster.
There were thousands of unopened resumes and applications.
People from all parts of the country and around the world were applying for these positions.
And 99% of them would never even have their applications opened.
So, how can you stand out in 6-seconds?
You need to take a proactive approach with every application you send.
We know it's more difficult.
We know it's more time-consuming.
But really, the only way to increase your chances when hitting submit on that online application is by curating your resume to the position.
What is a Resume?
Although this may seem like a basic question, it is one that gets asked frequently and by college students, recent graduates, and career professionals.
When asking what is a resume, the question is typically geared more towards what information is needed in a resume and how to effectively write one.
In its simplest terms, a resume is a document, typically one to two pages in length, which itemizes your work experience and educational history.
Resumes have evolved in recent times and most, if not all, employers require one when submitting an application.
Due to the increase in applications occurring over the internet, many employers have begun to utilize an applicant tracking system software.
This software looks to analyze a candidates or applicants resume for certain keywords and phrases.
When these keywords or phrases are identified, the applicants resume will be sent to the recruiter or hiring manager.
Writing and creating a successful resume requires an applicant to use keywords and phrases which entices the employer to invite them to an interview.
The interview process typically begins with an on-call interview and, if successful, an in-person interview.
Resumes are often a competitive space and require a candidate to use a clean, modern format.
The format should be easily read and understood.
As most recruiters spend just 6-seconds reading a resume, it is imperative to format the resume in a manner that can be easily understood quickly.
Different Kinds of Resumes
Although we've found that chronological resumes work best, there are a plethora of different resume formats.
When choosing which resume format is best for you, you want to choose a resume format that is best suited to your personal and professional experience.
Generally, the reverse chronological format works well for nearly all experience levels.
A functional resume is more reserved and is generally used by senior professionals.
Likewise, the combination resume is best suited for mid-level to senior professionals.
By-far, the three most popular formats are:
Chronological Resumes – provides the work history in a reverse chronological order, with the most recent position first.
This type of resume focuses on the date of the work experience.
Functional Resumes – functional resumes look to provide information by focusing on skills and accomplishments.
It divides a candidate's qualifications into categories and does not place focus on dates.
Hybrid Resumes – hybrid resumes use a mix of both chronological and functional resumes.
This allows candidates to pick-and-choose which format works best, depending on the experience.
What to Include in a Resume?
Resume Objective or Resume Summary
Generally, with a slew of applicants, most employers simply do not have the time or bandwidth to review each resume as carefully as they should.
That is why most applicants will include a resume objective or resume summary.
This section should provide the employer with a quick synopsis on your experiences and skills.
When writing a resume objective, please understand that most employers will spend the majority of time reviewing your resume on this section.
That is why it is of utmost importance to have this section as polished as possible.
The resume objective section should describe, in less than five sentences, your experience and accomplishments.
This section should look to highlight and showcase your accomplishments not just your daily tasks and responsibilities.
Right
Charismatic and energetic salesperson with over 7 years of experience in a fast-paced, international advertising firm.
Consistently achieved quarterly goals, being named top salesperson three years running.
Looking to take my career further by establishing similar results in the startup scene.
Wrong
I am a salesperson for a large advertising firm.
I sell advertising products to companies in the United States.
In addition to quarterly goals, I am looking to move up in my company.
I have been with XYZ Firm for 7 years now.
The difference between the two examples above is that the right one looks to provide a list of experiences and achievements in an energetic and engaging manner.
Whereas the second example provides only a list of experiences and doesn't appear engaging or enthusiastic.
The additional level of enthusiasm can help a candidate to better stand out and make an impression with an employer.
This is particularly true when most employers spend less than 6-seconds perusing an individual resume.
Your Education
Many employers have certain degree requirements for applicants.
Whether the degree requirement is a high school diploma or a PhD, you will want to understand how to list your education correctly on your resume.
Your degree definitely took some hard work and dedication to achieve, so don't just discount it!
The latest degree attained should be listed first
You do not need to include your GPA.
However, if you had a stellar GPA, feel free to include.
If you achieved a college or university degree, you should remove your high school mention.
Feel free to add in awards, honors, or coursework if it adds to your resume.
This can include Latin Honors and a Dean's List
When listing out your education, you will want to include the following pieces of information:
Degree or major conferred at graduation
Name of university, college, or institution
Location of university, college, or institution
Relevant clubs, fraternities, or sororities
Your education should be given in a dedicated section, typically towards the end of your resume.
It should not take too much space but should be able to provide an employer with a quick sense of which school you attended and what degree you attained.
Work Experience and Key Achievements
Once you've completed writing your work summary and objective, it's time to move to the main details of your work experience.
By-far, this section is the most important piece of your resume.
Here, you'll be able to list current and previous work experiences and what your key achievements were.
Although it is well understood that you should list out your current and previous work experience, understanding what information to include may not be immediately obvious.
As a general rule of thumb, you will want to include the following pieces of information when including your work experiences.
Job Title – this should be the job title you had when you ended the role.
It should be prominently displayed, allowing an employer to easily find and identify what your previous role was.
Company, City, State – beneath the job title, include the company you worked for, as well as the city and state where you worked for the company.
If this was a remote position, you can simply state remote.
Dates of Employment – beneath the company name, city, and state, you should list the dates you were employed with the company.
This doesn't have to be exact dates but should include the starting month and year and ending month and year.
Bulleted Out Responsibilities and Achievements – utilizing your power verbs, you should list out 3-5 main accomplishments and achievements you made while employed for the company.
These should be major achievements and accomplishments and should not only be a list of daily roles and responsibilities.
Key Points
As this is an example for a reverse chronological resume, you will want to begin listing the company positions from most recent to oldest.
Beside each company name, look to add 3-5 unique and main bullet points which describe what you did and what you achieved while employed there.
As most employers expect a resume to be one-page or less, you will want to decide which experiences to include and which to remove from your resume.
When it comes to deciding which jobs you should include on your resume, you will want to keep the ones that have the most quality and relevant experience for future roles.
In addition, when writing out your resume, you will want to do so in a way that the employer will understand and appreciate.
Again, employers are typically inundated with applicants and resumes.
They may not necessarily be interested in your work experience from ten years ago, which offers little relevancy to your current job hunt.
Keywords Related to The Job Position
Utilizing relevant keywords on your resume will substantially increase your chances of landing an interview.
Besides passing the applicant tracking system, recruiters will specifically look for these keywords on your resume when considering your application.
If they do not see these keywords, they will move on to the next application.
How do you overcome this issue?
Read and reread the job description and look for 10-15 keywords which are relevant to the job
Now, take those 10-15 keywords and add them into your own resume.
Don't just sprinkle them around.
Actually use those keywords within a coherent sentence which shows off your skillset.
Finally, make those keywords bold on your resume.
Your job is to catch the recruiter's attention and bolding those specific words will do the trick.
A Consistent Story
For the most part, you should have a consistent story when it comes to previous experience.
If you're looking to become the Director of Marketing, your resume should follow in chronological order.
For example, you would want to have experience as an Associate Marketing Manager, to a Senior Marketing Manager, to a Manager of Marketing.
This consistent, chronological story shows that you've been working towards your goal of becoming a Director of Marketing for some time now.
On your resume, you want to downplay or remove work experiences which don't help with your overall story.
Relevant Skills
Generally, skills can be listed on a resume within a dedicated section.
You can opt to list your skills in a randomized order, including skills from different fields and industry beside one-another.
However, a preferred method is to list your skills based on groups.
Skills can be broken out into two separate buckets, hard and soft.
Hard skills are skills which you attained through practice and know-how.
These typically include a mastery of certain systems or tasks.
Soft skills, on the other hand, are skills which are either developed or innate and can be learned through life lessons.
These typically include communication and personality skills.
When it comes to putting a list of skills on your resume, you will want to first determine what skills you know and then determine what skills are relevant for the position.
Someone applying for an accounting position wouldn't want to list art as a skill, as it isn't relevant to the position they are applying for.
In addition, you will want to use the skills section to include certain keywords and requirements found on the job posting.
This can help you to beat out the applicant tracking system and land your resume in front of the hiring manager.
Examples of Soft Skills for Any Industry
Time management
2. Effective communication
3. Emotional intelligence
4. Conflict management
5. Teamwork skills
6. Stress management
7. Problem-solving
8. Productivity & organization
9. Critical thinking
10.Attention to detail
11. Adaptability
Examples of Marketing Skills
Data analysis
2. Web analytics
3. SEO/SEM
4. HTML & CSS
5. WordPress
6. Email marketing
7. Web scraping
8. CRO and A/B Testing
9. Data visualization & pattern-finding through critical thinking
10. Search Engine and Keyword Optimization
11. Project/campaign management
12. Social media and mobile marketing
13. Paid social media advertisements
14. B2B Marketing
15. Consumer Behavior Drivers
16. Brand management
17. Creativity
18. Copywriting
19. Storytelling
20. Sales
21. CMS Tools
Examples of Management Skills
Six Sigma techniques
2. The McKinsey 7s Framework
3. Porter's Five Forces
4. PESTEL
5. Emotional Intelligence
6. Dealing with work-related stress
7. Motivation
8. Task delegation
9. Technological savviness
10. People management
11. Business Development
12. Strategic Management
13.Negotiation
14. Planning
15. Proposal writing
16. Problem-solving
17. Innovation
18. Charisma
Examples of Sales Skills
Customer Relationship Management (CRM)
2. Cold calling
3. Negotiation
4. Public speaking
5. Closing
6. Lead generation
7. Buyer-Responsive selling
8. Buyer engagement
9. Product knowledge
10. Persuasion
11. Effective communication and sociability
12. Empathy
13. Social media/digital communication
14. Teamwork
15. Time management
Examples of Design Skills
Adobe Creative Suite: Illustrator, InDesign, Photoshop
2. Dreamweaver
3. Infographics
4. HTML & CSS
5. Photo editing
6. Typography: spacing, line height, layout, choosing fonts
7. Storyboarding
8. Targeting and marketing through visual communications
9. Logo creation
10. Digital printing
11. Integration of visual communication in social media platforms
12. Creativity
13. Attention to detail & aesthetics
14. Interactive media design
15. Color sense & theory
16. Ad design
17. Examples of Accounting and Finance Skills
18. Microsoft Excel
19. Enterprise Resource Planning
20. Big Data Analysis & SQL
21. Know Your Customers (KYC)
22. Cognos Analytics (IBM)
23. Visual Basic
24. Accounting Software
25. Revenue recognition
26. Clear communication
27. General business knowledge
28. Numerical competency
Examples of Web Development Skills
HTML/CSS
2. CSS preprocessors
3. JavaScript
4. WordPress
5. Graphic User Interfaces (GUI)
6. Git/Version control (GitHub, GitLab)
7. Search Engine Optimization (SEO)
8. Application Programming Interface (API)
9. Adobe Photoshop, InDesign
10. Content Management Systems (CMS)
11. Testing/Debugging
12. Responsive design principles
1 Examples of Business Analytics Skills
1. SQL (a must) and Hive (optional)
2. Programming language (R, Python, Scala, MATLAB)
3. STATA, SPSS, SAS
4. Data Mapping
5. Entity Relationship Diagrams
6. Wireframes
7. Big Data tools
8. Microsoft Visio
9. Agile Business Analysis
10. Machine learning
11. System Context Diagrams
12. Business Process Modeling
13. Technical and non-technical communication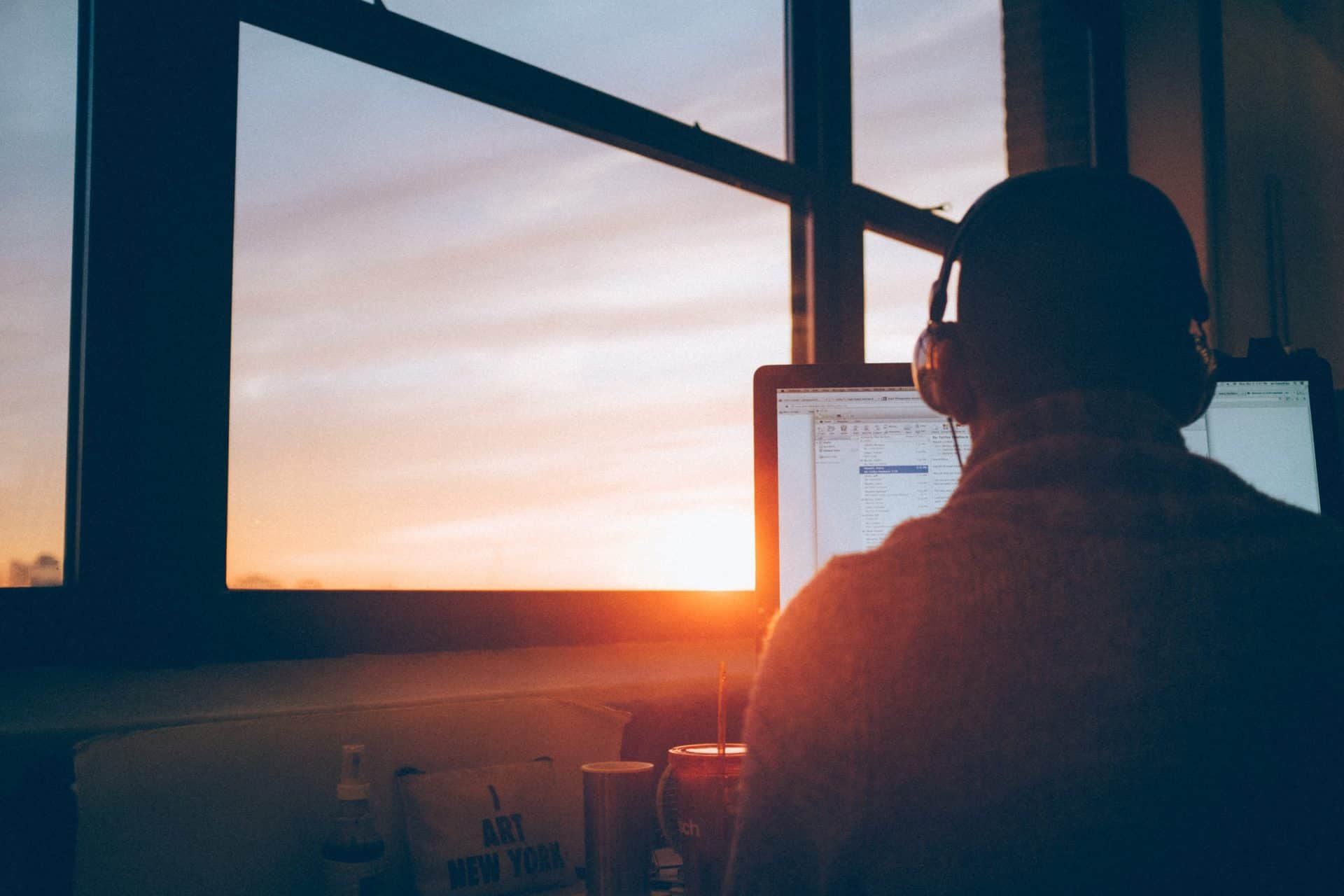 Miscellaneous Section
Besides listing your relevant work experience, your education, and your relevant skills, you may opt to include a miscellaneous section.
This section can include volunteer experience, hobbies and interests, awards and certifications, projects, publications, and additional languages you may be proficient in.
Although a miscellaneous section is not necessary, it can prove to be helpful in differentiating yourself from other applicants.
For example, if you have your Eagle Scout, you can list it within the miscellaneous section, which showcases your dedication and commitment to achieving a difficult skill.
However, you don't want to list too many miscellaneous skills that your resume goes over one-page.
Similarly, don't list any skills or tidbits which are not safe for work or can be deemed as offensive.
Think over what additional skills, hobbies, and facts about yourself that may be a bit different and unique and feel free to list them here.
Action Verbs
Recruiters want to know what you did.
What actions you took.
And how you directly helped the company.
They're uninterested in the mundane.
What actions did you specifically take and what were the overall results?
That's what they care about.
Use the below action verbs when describing your experience for best results.
We've broken the verbs into entry level and managerial level experiences.
Entry Level
Achieved
Administered
Assembled
Conducted
Coordinated
Created
Demonstrated
Devised
Edited
Ensured
Evaluated
Explored
Formulated
Functioned
Gained
Gathered
Handled
Obtained
Organized
Oversaw
Participated
Performed
Planned
Prepared
Prioritized
Processed
Promoted
Recognized
Researched
Revised
Scheduled
Set up
Simplified
Targeted
Worked With
Wrote
Managerial Level
Accomplished
Advised
Advocated
Analyzed
Audited
Authorized
Balanced
Clarified
Communicated
Completed
Consolidated
Consulted
Convinced
Counseled
Delivered
Designed
Determined
Developed
Directed
Discovered
Earned
Elected
Eliminated
Employed
Enabled
Encouraged
Engineered
Established
Expanded
Facilitated
Forecasted
Generated
Heightened
Implemented
Improved
Increased
Instituted
Instructed
Interpreted
Interviewed
Launched
Managed
Marketed
Maximized
Mediated
Modified
Motivated
Negotiated
Operated
Presented
Produced
Ran
Realized
Received
Recommended
Reconciled
Recruited
Reduced
Represented
Reviewed
Saved
Supervised
Transformed
Your Achievements (Quantified)
Now that you have your action verbs, you'll want to quantify them with something.
This means you need to show exactly how you improved the situation or made a decision that led to an overall improvement.
Your goal here is to show improvement.
The best way to do that is with number and percentages.
You can say, "I grew the email subscriber list" or you can say, "I implemented 3 initiatives to drive new email subscribers, resulting in an overall lift of 43%."
Which one do you think sounds better?
A Correct Template
You'll want to tailor your resume dependent on your position, experience, and work history.
A seasoned, experienced, industry veteran would want to display different information than someone straight out of college.
For new or straight out of college resumes
Focus on highlighting your internship experiences, the classes you took which relate to your career choice, and any extracurricular activities and skills.
For experienced professionals
Focus on your actions and activities at your previous roles.
Highlight impacts you made directly and any leadership and team skills.
Things to Never Put On Resume
There are 20 things that you should never put on your resume.
A resume is meant to be your best, first-impression and you should only include the most important and pertinent information.
When writing your resume, be sure to remove anything that is unnecessary or unneeded.
This will help you to conform to the one-page rule for a resume length.
We all hear of things that you should include on your resume, but almost never hear of things you should not put on your resume.
These mistakes can easily cost you a job opportunity and you may end up applying to hundreds of jobs with no call for an interview.
However, taking care from the beginning to remove these novice mistakes should help with the application process.
They say that first impressions matter and you have to treat your resume as a first impression.
As such, you need to ensure that the information provided in your resume is not only relevant and timely, but it speaks to who you are and what you can provide.
Your resume is a living document.
It speaks to who you are as an applicant and what your experience and education levels are.
As you only have a limited amount of space on your resume, you need to be mindful to only include important and necessary information.
Anything that is not needed should be removed, allowing for more space to include information the recruiter and hiring manager will find useful.
A headshot or picture
This may get me in some trouble with my readers but placing a headshot on a resume distracts away from your accomplishments.
It opens up a potential can of worms if the picture is not professionally done and/or if the picture is a little on the goofy end.
Moreover, a headshot or picture of yourself really takes away from the gist of the text on your resume.
Your resume should be a reflection of your personal and professional experience, experience that has been gained through years and years of hard work and effort, experience that a picture honestly does not convey.
In addition, most headshots will simply be removed by the recruiter or human resources professional.
Unless you are in an industry, such as modeling or acting, in which a headshot is expected, you should leave one off your resume and focus solely on the text of the document.
Your Education
Wait, I thought that including your education was one of the most important things I could add to a resume, you may say.
And you are correct, however you should never include educational accomplishments below a bachelor's degree, assuming you have a degree from a college or university.
Your potential employer does not care where you went to high school if you have any educational achievements past it.
The most important metric from an educational perspective is always your latest and most up to date one and if you have a degree after high school, then that is the only one you should include.
If your highest level of education is high school, then you should include that.
I would also advise to supplement that degree with additional certifications and qualifications which may help you to stand out and show a potential employer that you are both hard working and motivated in bettering your skills.
High School Education
You don't need to include your education if it is a high school diploma.
If you have not attended college, it is better to not have an education section.
Your education will be addressed, if needed, during the interview.
Having a college degree may not be a requirement for the position, so simply exclude the education portion from your resume.
Positions You're Overqualified For
In certain cases, you may be applying for a position which you are overqualified for.
In these cases, it is okay to "dumb down" your resume and remove any higher education degrees to better align yourself with the requirements
If you are asked about your degrees during the interview, you can briefly mention your advanced degrees.
However, I would not dwell on it and would continue to the why you want the position.
Irrelevant Education On Resume
If you're applying for a highly technical role and have your bachelor's degree in a creative field, then it may be prudent to leave off.
The reason?
Because you only have so much space on your resume.
Rather than taking-up valuable real estate with an irrelevant degree, that space can be better utilized on your experience.
Graduation Year
If you graduated from a college over 12-years ago, it may be best to remove your education from your resume.
At a certain point, your direct work experience will mean more than your educational history.
Leaving on your education doesn't provide any relevancy after years of direct work experience.
Multiple Degrees
If you have multiple degrees from multiple schools, then removing the ones that don't relate to the job you are applying for is in your best interest.
Having too many degrees that aren't related can confuse and discern employers.
Only show the educational degrees which are directly related to the positions you are applying for.
When Your Resume Is Too Long
As we discussed earlier, real estate is valuable and limited on a resume.
If you have years of relevant work experience, then you can remove your education to leave more room for work experience.
Community College Degrees
If you attended a community college, earned your associate degree, and then moved onto a 4-year college or university, then you can remove the Associate Degree and community college from your resume.
It is better to focus on the big-name university, then a community college which may be more regionally known.
Your GPA
This one is a doozy, but you should never include your grade point average (GPA) in your resume unless it is above a 3.
5 on a 4.0 rating scale.
If you have a GPA less than 3.5 you risk conveying the message that you were not a studious student and did not take your education seriously.
In-fact, including your GPA on your resume has a higher likelihood of harming your chances than improving them and most employers don't really care to ask for it, especially once you've gotten a few years of experience under your belt.
Dependent on the professional stage you are in and the amount of experience you have, your GPA begins to hold less and less weight and worth.
What was pertinent when you first began looking to enter the workforce may now be outdated or simply unnecessary.
Rather, focus on your professional accomplishments and have those stand out from the rest.
You want to sell yourself as a professional, someone who is good at what they do and has the experience to prove it.
By including your GPA, you are only detracting from your more substantial accomplishments.
Poor Grammar and Spelling
This one may seem obvious but is one that is often overlooked.
As your resume conveys your potential to a prospective employer, you want to begin with the best foot forward.
Having a resume filled with poor grammar, misspellings, and overall sloppy formatting will frighten away the hiring manager.
Employers are looking for someone who is serious and capable when filling a role and poor grammar and spelling signal the opposite of serious.
In-fact, not fixing those errors shows employers that you are careless and do not take pride in your own accomplishments.
Even in a role where there won't be much writing needed, you want to show that you are methodical and proofread everything that you do.
If you have trouble or difficulty composing a resume, feel free to reach out to family and friends who can review and provide some tips and tricks.
Alternatively, you could look into resume services which I discuss at length here.
Short Term Employment
Employers are looking to fill roles with people they believe will be there for the long haul.
They want to have some expectation of loyalty, or at least know that you will stick around for more than two months before moving to other pastures.
From an employer's perspective, they have business processes that need to be handled and completed and need to know that the potential hire they make will be able to execute on those processes for the long term.
As-such, including short term employment stints on your resume may be a potential red flag to employers.
They begin to question your loyalty and the disruption that may be caused if you quit within a few months.
We consider short-term employment to mean anything less than 6 months.
Any positions held for six-months or more should be okay to place on your resume.
Your Hobbies
Let's face it, though many of us enjoy being at work and what we do, we have our own lives and hobbies that are done outside of work hours.
And while those hobbies and activities were once great for college applications, they are completely unnecessary for a professional resume.
Employers are looking for your capacity to complete tasks, projects, and requirements in the office.
Placing a list of hobbies on your resume does not add any value to your pitch and only takes away space for more pertinent and relevant information.
Hobbies though, are useful to build rapport with your hiring manager and your potential employer.
When interviewing, you could drop in some activities you enjoy outside of work when asked about yourself.
References
Never, under any circumstances, should you include references on your resume.
Your resume is a statement to your experience, qualifications, and professional accomplishments.
References, called out by name and contact information, is simply a distraction from your qualifications.
If references are needed to further the interview and application process, you will be contacted by Human Resources (HR) to provide.
Salary and Salary Expectations
An even greater mistake than including references on your resume, is including your current salary or your salary expectations.
Money, pay, and salary is almost always a sensitive subject and one that should be approached delicately.
By including current salary and expected salary, you risk alienating a potential employer with a salary expectation that they deem unreasonable.
Furthermore, by including salary and salary expectation, you reduce your own overall leverage in salary negotiations when the time comes to discuss.
When it comes to salary, research the position thoroughly to have a good understanding of the salary range.
Utilize this information on top of your experience to make the case that you deserve the higher end of the range.
Again, this is useful information to have and to supplement with your experience, but be prepared to only make this case when the question is brought up to you, typically by HR.
Grievances
Your resume is your own platform and document for stating your professional achievements and accomplishments, it is not a forum to air your grievances or misgivings with former employers, colleagues, or managers.
You should never badmouth any previous employers to a new employer.
Remember, always keep it professional.
Emojis
I can't believe I have to include this one, but unfortunately, I have seen a number of recent resumes with emojis scattered throughout.
Thankfully there have only been a handful that I have seen, but it is a worrying trend.
Emojis, though fun and useful amongst family and friends, are the absolute worst thing you can include in a resume.
They are not meant in a professional setting and should be left for personal communication alone.
Subjective Language
This one is a bit tricky but will make sense shortly.
When writing your resume, you want to provide a list of accomplishments which show an actual, real improvement.
Stating that you "increased overall departmental revenue" is a good statement, but rewriting that to state, "reduced vendor turnover by 11% within the first three months" provides a more accurate and quantifiable level of accomplishment.
You don't just want to state the facts but get into the nitty-gritty of those facts.
When writing out your list of accomplishments, don't be afraid to get into the details.
You should provide real results, with real numbers, showcasing your direct impact to your previous employer.
"Resume"
When saving your resume, you want to save in a PDF format, as that will allow it to save its intended structure and composition.
In addition, when saving your resume, name it something along the lines of FirstInitial.LastName.
NEVER save your resume as "Resume" or "New Resume".
Personal Information
Your resume should be composed of information related to your experience and your education.
It should include bullet points of your accomplishments and achievements.
Any personal information should be excluded.
This includes physical characteristics, gender, age, sexual orientation, religion, political affiliation, drivers license number, and social security number.
This information is personal and does not lend any advantage to your ability to complete the job requirements.
Though illegal to discriminate against, you don't want to provide information which a recruiter or hiring manager may be biased against.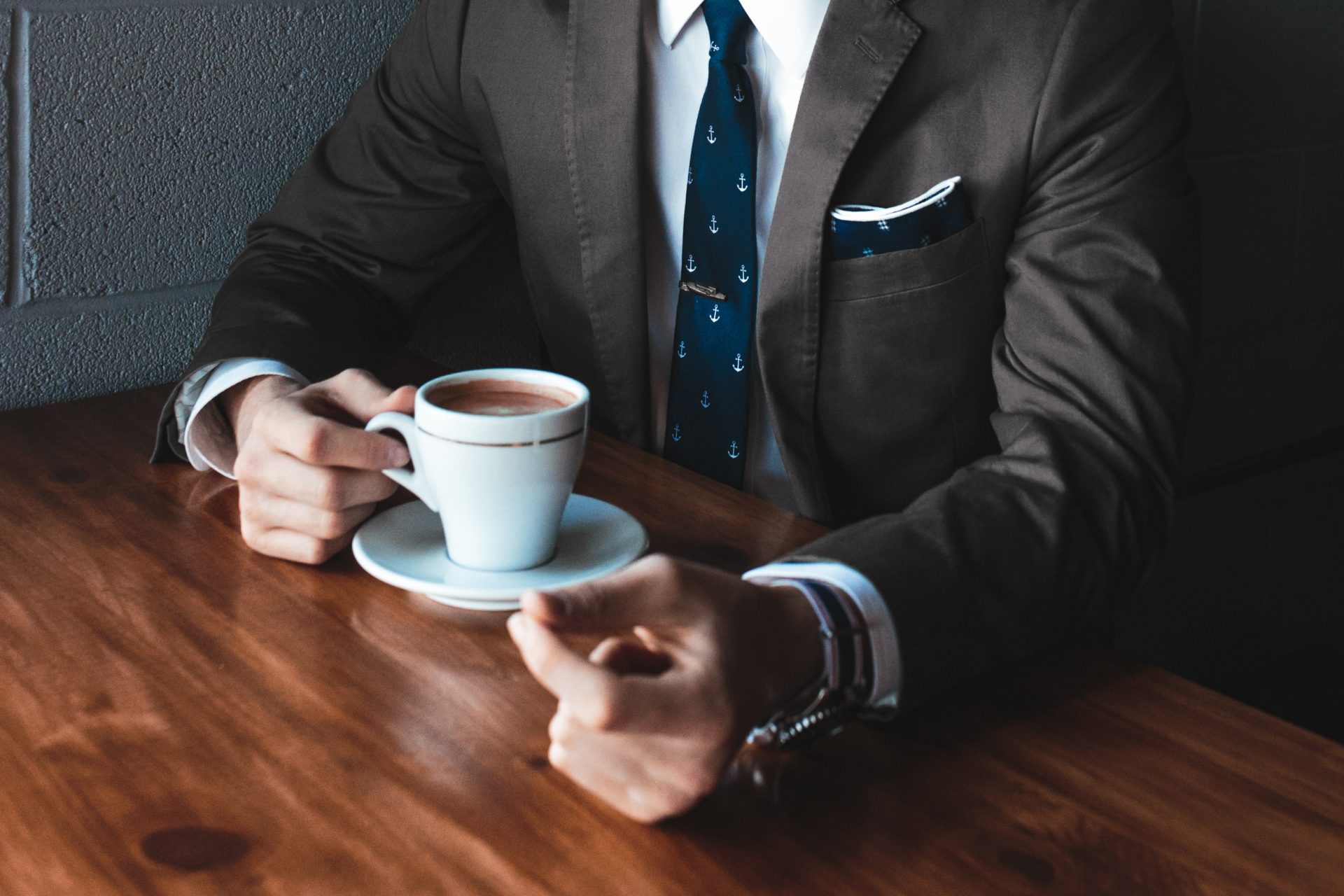 Unrelated Work Experience
Generally, your resume should only include work experience that is relevant and recent.
If your resume has experiences over a 10-year span, look through the work experiences and see if they all lend themselves towards where your career has taken you.
If-not, then feel free to remove.
You do not need to include all work experiences, particularly if they are not important to your overall career goals and trajectory.
Unrelated Skills
Skills which aren't related to your current position or career trajectory are unnecessary to include in your resume.
Keep the skill section relevant and up to date.
Don't list skills which are obsolete or no longer related to your work role and responsibilities.
Criminal Record
Don't place yourself at a disadvantage before you have a chance to prove your abilities.
If a background check is a requirement of the position, you can speak to the offense at that time.
Salary History
Your salary history is personal information which you are not required to disclose.
Keep it off of your resume and only discuss salary if asked an expected range or when an offer is made to you.
Acronyms
It's easy to assume that acronyms are understood, specifically within an industry role.
However, you do not want to use an acronym that is not understood and could potentially mislead or confuse the recruiter or hiring manager.
Negativity
Anything negative, whether about a former employer, your current outlook, or a previous position, should be left off of your resume.
Negativity on a resume only shows resentment and potential difficulty.
Keep a clean, professional resume, that is upbeat and optimistic.
Health Issues or Concerns
Health issues and concerns are private matters.
Never disclose them or discuss them with a recruiter or hiring manager.
An Unprofessional Email Address
Your email address is one of the first things a recruiter or hiring manager sees when they open your resume.
Having an unprofessional, obscene, or offensive email address can disqualify you from a position.
Be sure to have a dedicated professional email address, one that is clean and straightforward with your first and last name only.
References Available on Request
Another mistake we see on an applicant's resume is a simple line, typically towards the end of the page.
This line states, "references available on request."
And while there is nothing inherently wrong with indicating that references are available on request, it is generally assumed so.
As your resume should be one-page or less in total length, the real estate on the page is valuable and should be utilized for accomplishments, technical skills, and previous work experience.
Indicating that references are available on request does not accomplish much and simply takes away from your resumes overall message – you.
8 Worst Things on a Resume
Too Much Information
On average, an open job role receives over 52 applications.
With such a competitive landscape, applicants must take every avenue available to help increase their odds at landing that coveted interview.
As a general rule of thumb, your resume length should not exceed one-page in total length.
Hiring managers and recruiters spend just 6-seconds perusing an individual's resume.
With such a short amount of time, it is best to maximize the words and power verbs utilized to capture their attention and pique their interest.
That is why it is so important to ensure that your resume is less than one-page in length and is written in a professional, modern format.
Hiring managers and recruiters like to know as much as they can about a candidate.
They want to know where they attended school, what experience levels they have, and what their technical, soft, and hard skills are.
However, employers don't want to know every detail of your life.
While it is good to share your professional experience and your educational history on your resume, you should be careful to not veer too far and provide information that is not necessary.
This includes personal information and interests which do not relate to the job position and information about yourself which may be considered private or personal.
Misinformation, Exaggerations, or Lies
Your resume and the information included in it can be easily verified.
Be sure to only include accurate, correct, and true statements.
While you may be tempted to stretch the truth a bit, doing so could backfire and cost you the job.
Be sure to provide only accurate and truthful information that will set you up for continued success.
Confidential Information
As you grow in your career and advance through the corporate ranks, you'll likely deal with and handle confidential, sensitive, and private information.
Whether this information is internal and company specific or external and for a client, you should remain professional in handling this information.
Be sure to not include any private, sensitive, or confidential information on your resume.
Not only will this appear unprofessional, but you could potentially open yourself up to legal repercussions and liability by including that information.
Conclusion – Accentuate the Positives
Recruiters and hiring managers are looking to fill open positions.
They are looking for someone dependable, knowledgeable, and someone who takes initiative.
Within your resume, you want to highlight the positives and your accomplishments.
However, your resume should be filled with quality content.
It should contain experiences, skills, and qualifications that matter.
While this can be subjective, we always encourage you to read and peruse the job posting.
You'll be able to get a sense of what the employer is looking for and what they care about.
Utilizing that information, you'll be able to edit and customize your resume accordingly and will increase your chances at landing the interview and the position.