Prepare for an Internship Phone Interview
Phone interviews are, inherently, much different than an in-person interview.
Whereas in-person interviews are geared more towards the role and an individual's qualifications for it, phone interviews are typically meant to act as a screening to ensure a potential match.
Phone interviews are the first step in the interview process after an application has been submitted.
A successful phone interview increases your chances of being invited to an in-person interview which is why preparing for your internship phone interview is of the utmost importance.
Landing a successful, renown internship during your time in college can be a great resume boost.
For paid interns, there is a 60% chance that, that internship will turn into a full-time job offer.
Not only do you significantly increase your chances at landing a full-time position, but your internship will help you to grow your list of contacts and network.
You'll also have a better, more practical understanding of the professional, corporate world and how it works.
As you begin to think about your future career goals and internship list, be sure to begin preparing for it.
This means acting in a more professional manner and one that would be expected of a corporate professional.
You should look to upgrade your wardrobe to a more business casual level and keep your appearance groomed and clean.
In addition, you should begin to cull and remove any inappropriate posts from your social media accounts and have your voicemail message be a professional one.
Preparing for the Beginning of the Phone Interview
You should begin preparing for your internship phone interview as soon as the interview is scheduled.
As a successful phone interview will likely lead to an invitation to an in-person interview, you will want to review all the relevant material.
However, phone interviews are naturally different from in-person interviews, so their preparation should be done differently.
Before the phone interview, you should prepare a list of your accomplishments, recent and relevant college courses you've taken, your resume and cover letter, and a pre-written list of questions to ask the interviewer.
Review all of these documents and utilize them as reference for any questions the interviewer may ask.
Look to take the call in a secluded area with good, strong cell signal and coverage.
There is nothing worse than having the call drop mid-sentence.
You should also take the call in a space where you won't be distracted or bothered by noise or people passing-by.
Although we shouldn't have to mention it, be sure to not miss the call.
You should get off your phone 5-minutes before the call as you wait for it to come in.
Don't answer texts or other calls during that time, leaving your phone alone and waiting for the call to come in.
Answer the phone enthusiastically.
Be sure to greet the interviewer by name and be friendly in your introduction.
Be polite and ask them about their day.
Preparing for the Questions
After you've given and received cordialities, the interviewer will likely begin to ask you a series of questions.
These questions can range in topic and no two interviewers are similar or alike.
Interviewers may change up their questions or their flow, so you should be prepared for anything thrown your way.
The discussion is likely to center on a few main topics.
Firstly, the interviewer will discuss the role and how you would be spending your day to complete the roles and responsibilities.
This is normal and straightforward.
Secondly, the interviewer will likely ask you about your education.
They will like to know what you are majoring or concentrating in, when you expect to graduate, and what you enjoy about your studies.
They may also ask you about your grade point average, especially if they have a minimum requirement.
Lastly, the interviewer will likely ask you about your previous work experience or internship experience.
You shouldn't feel too worried if you don't have a wealth of experience, the interviewer doesn't expect you to.
However, you should look to talk and discuss how your previous experiences helped you to be a more responsible, experienced, and professional employee.
As you may have noticed, we didn't discuss behaviorally based questions.
While not 100%, many phone interviews do not look to go in-depth regarding behaviorally based questions.
Those questions are typically reserved for the in-person interview, with the phone interview utilized as a screener.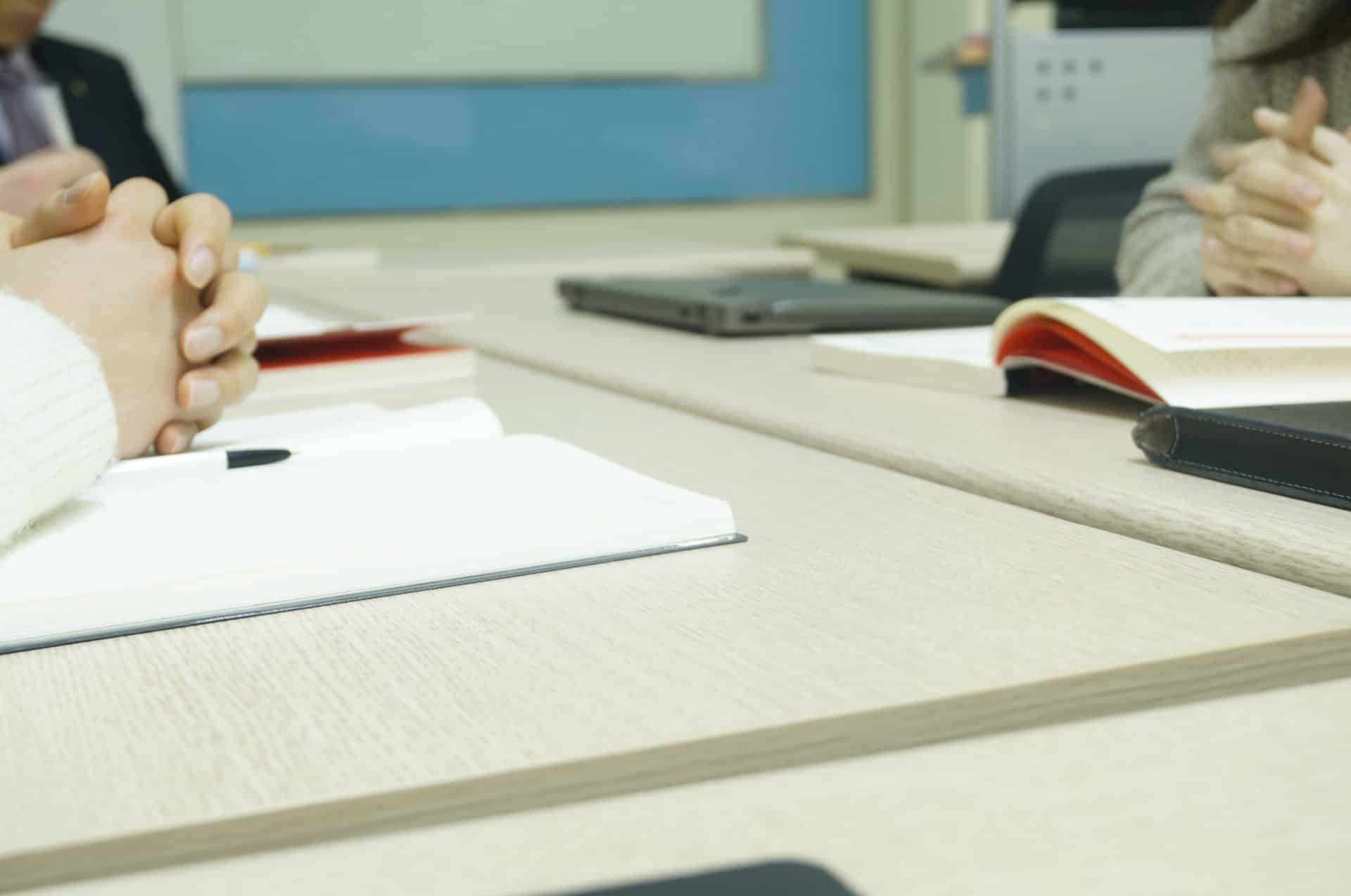 Closing the Phone Interview
The end of the interview will be reserved for you to ask your questions and inquiries regarding the role.
Interviewers like to see candidates come with questions for them, which shows a level of interest in the role and a level of critical thinking.
You should look to ask questions which correspond to the role and the responsibilities of the role.
This is not the time to ask about pay, time-off opportunities, or other human resource level questions.
We highly recommend having a minimum of three questions to ask the interviewer.
You should not go over five questions, which is generally deemed as too many.
When asking the interviewer questions, you should be genuine and inquisitive.
If you can tie the question back to something the interviewer said in the beginning of the interview, then it is only better.
Conclusion
Preparing for your internship phone interview doesn't have to be a scary prospect.
Interviews are a part of corporate life and as you complete more you will begin to feel more comfortable with them.
Preparation is key and your best bet to helping you to appear and exude confidence.
The interviewer will likely look to discuss the role and your previous work experience and current educational ambitions.
Be honest, confident, and personable.
The interviewer is looking for someone who will not only be able to complete the responsibilities of the role, but also someone who is a joy to be around.
Personality matters and you should always look to make a great impression.
Don't be nervous and your interview will go well!