Hi all, welcome to the ultimate Financial Advisor prospecting article online.
At the end of this article, we promise you will be able to get the best techniques to project yourself as a proficient Financial Advisor that will attract more clients to you.
In this article, you'll learn about:
Let's jump right into it.
Financial Advisor Prospecting Strategies
At the core of scaling a financial advisory practice is attracting new clients, which requires Advisors to prospect.
Financial Advisor prospecting can be time-consuming, especially when it comes to finding quality leads that convert.
Hence, Advisors must implement prospecting strategies that yield results.
When it comes to prospecting, Advisors can employ a wide range of strategies to reach their prospects.
Hence, in the spirit of helping Advisors explore the several options available, we've covered twelve prospecting strategies.
Let's expound them one after the other, shall we?
The core of Financial Advisor prospecting is content marketing, which spans all forms of content that Advisors create to attract their target audience.
The content includes blog posts, videos, podcasts, webinars, e-books, and social media posts.
Creating quality blog posts optimized for the search engine and written with prospects in mind is crucial to getting traffic.
Educational articles do much better when they are informative, genuine, and fun to read.
But more than this, you must brainstorm what to write about.
You can pick ideas from the mistakes people make in financial planning or even frequently asked questions.
The next step is to establish a sustainable posting schedule that keeps prospects engaged.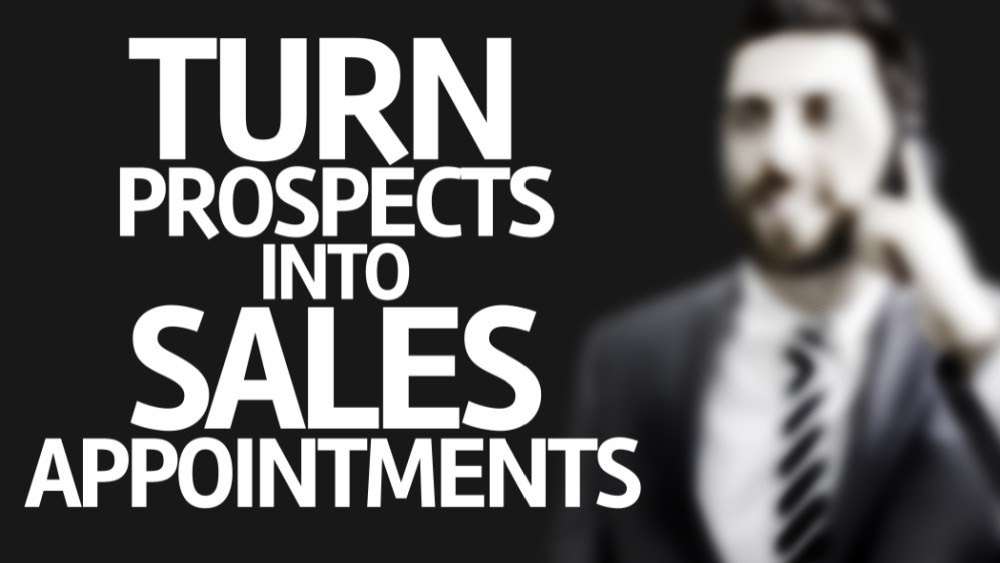 While blogging is vital in content marketing, Financial Advisors can also use videos, which are great for platforms like YouTube.
You can also embed videos within blog posts to reinforce the content of the blog posts.
What's more, some prospective clients prefer video to written text.
Podcasts and webinars have also risen to fame in the past months.
These two content types provide a way for you to interact with prospects in a new way.
A podcast can further expound on an advisory firm's value proposition and services.
On the other hand, webinars are perfect for sharing the firm's news, market trends, educating clients, and answering clients' concerns.
It's possible to employ all these types of content.
But to get results, it's essential to settle for what works best for you.
A comprehensive content marketing plan that leverages all these content types in different proportions makes an advisory firm stand out.
It also increases the firm's visibility, brand awareness, engagement, leads, and ultimately sales.
Since Advisors reach out to many prospects daily, it's almost impossible to hold all that information in their brains.
And that's where Customer Relationship Management (CRM) software comes in handy.
CRM is a tool that Financial Advisors can leverage to streamline the whole prospecting process.
This tool gives you a snapshot of their clients' records and all the information they can use to nurture their relationships with prospects or current clients.
A CRM stores clients' names, email addresses, social media profiles, websites, and contact history, among other details.
It automatically picks clients' communication preference and their interactions with the firm.
With all this information, you can better understand your target market.
Also, this information is crucial in improving customer relationships and tailoring marketing strategies that suit the target audience.
Moreover, you can easily track the prospects you've contacted, the new client they have to follow up with, and even the communication channels used.
Capture lead on your website
You will agree with us that almost all advisory firms have a website, some better than others.
A well-designed website that reflects the firm's offers and targets a particular audience can be a great tool to capture leads.
However, that's just the beginning.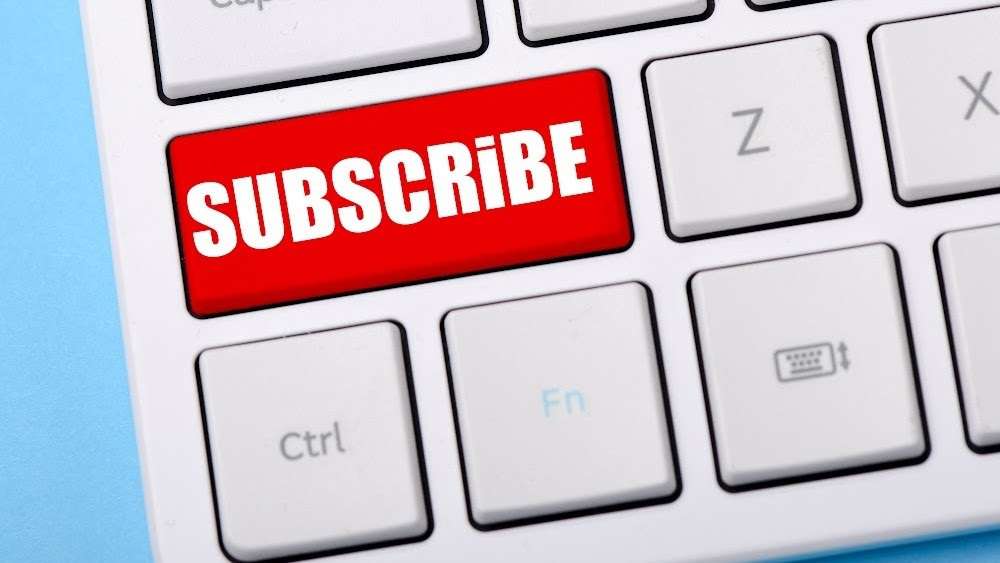 As an Advisor, you should include a live chat, exit intent, and downloadable content to harness the website traffic fully.
These three tools work on the premise that when a potential client lands on the homepage, they are already interested in the firm's financial services.
The goal of a Financial Advisor at this point is one – give the client a reason to take the next step and sign up for the financial planning services.
A live chat is a handy tool that allows potential clients to ask questions and get real-time feedback.
It could be precisely what they need to clear any reservations and take the next step.
Exit intent encourages clients to stay on the website page longer.
When a visitor is about to leave the site, a pop-up tries to convince the potential client to reconsider their following action.
The most important thing to note is that only an eye-catching pop-up may convince visitors to stay longer.
Lastly, downloadable content, that is, a checklist, a white paper, an e-book, or a how-to guide, can be a great tool to draw in the ideal clients.
A downloadable content that offers visitors' value is an effective lead generation tool for three reasons.
Visitors leave their information to download the content, which you can use in email marketing and further nurture their relationship with the client.
Also, you get to know your visitors' stage in their decision-making process.
This information is essential to push them further down the sales funnel.
Ultimately, downloadable content is an excellent way for you to share your expertise, prove your credibility, and win client trust.
All these three features work together to increase the chance of leads converting into new clients.
Social media is a powerful Financial Advisor prospecting tool.
An Advisor can leverage each of the social media platforms for different goals.
Straight up, LinkedIn is a gold mine in networking.
It's leading when it comes to nurturing prospects.
The best way to get started on LinkedIn is to join groups and be actively involved.
Another pro tip is to search for people with whom you have a common background, say, college alumni, association members, or former colleagues.
A common background makes it easier to break the ice and start a conversation.
More than interacting in groups and sending direct messages to prospects, it's essential that you create a presence on this platform by sharing informative content, interacting with others' posts, and responding to comments.
When it comes to posting content, it doesn't have to be fresh.
The best way to go about it is to repurpose the blog posts already on the website and share them on LinkedIn.
Apart from LinkedIn, Facebook is also excellent for building client relationships.
This is where you should connect with your audience at a personal level.
Put a face to your brand – let the audience meet the person behind the financial service practice.
More than organic traffic from interacting with others, Facebook has an advertising future that can help to target particular demography.
We'll talk about this further in paid advertising.
When it comes to financial advice and promoting thought leadership in the industry, Twitter is the go-to platform.
We can all agree at this point that managing all these platforms can be overwhelming.
But it doesn't have to be with a well-structured social media marketing strategy.
To truly get results from these platforms, Advisors must commit time and resources.
Moreover, there has to be a plan that outlines:
What to post?
Where to post it?
Who to post?
What time to post?
A good case scenario is where an advisory firm has a team dedicated to social media marketing.
More often than not, we associate Financial Advisors prospecting with converting prospective clients and reaching out to find new clients.
While these are essential parts of Financial Advisor marketing, it's equally important to keep tabs on the existing clients.
Email marketing is one of the ways you can assure your current clients that you care.
Sharing information about the market trends and how they can affect clients, the firm's news, or a round-up of the recently published blog posts is what email marketing is about.
The newsletter can also take a personal approach during holidays or on special occasions to give a human touch to the business face.
More interestingly, research shows that email marketing is the most effective in converting clients.
But why exactly does it work?
As a Financial Advisor, you must constantly reach out to prospects with helpful information.
There are high chances that when the client needs financial services, your advisory practice will be the first to pop in their mind.
If an advisory firm hasn't ventured into email marketing, it's now time!
Building strategic alliances with other professionals in the industry is a crucial prospecting strategy.
Attorneys, Certified Public Accountants (CPA), and Insurance Agents are people who can help make Advisors' marketing efforts worthwhile.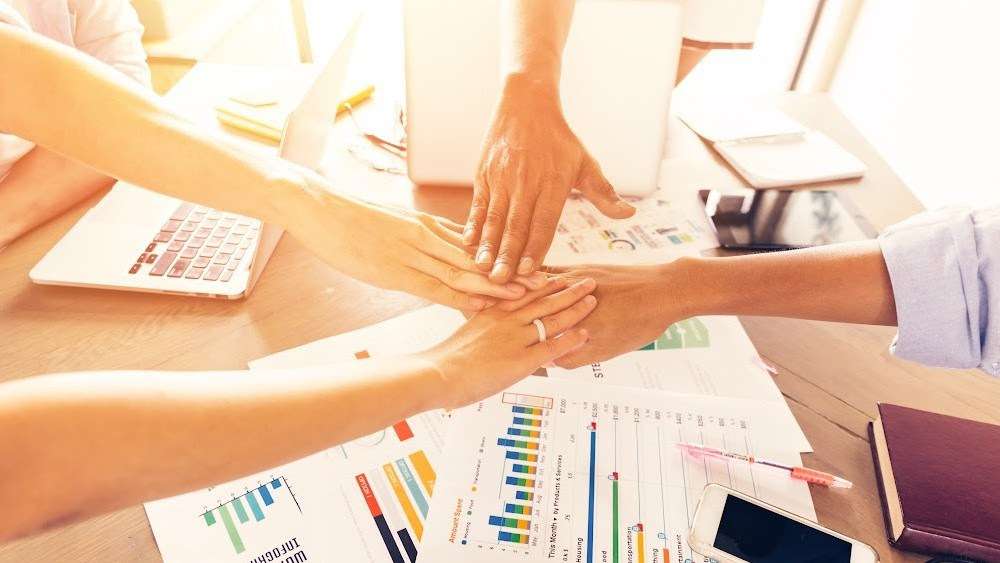 Building strategic alliances with CPAs, for example, can be time-consuming, but Advisors stand to gain in the long run.
An essential part of this strategy is patience.
Starting with a vast list and consistent follow-up is the best way to go about it.
Next, it will be easier to convince a financial professional to build a strategic alliance if they see the value they'll get by collaborating with the Advisor.
As such, you should be clear about what you offer and what you expect to gain from the CPA.
Additional information like the clients they work with and identifying those clients can be crucial to getting warm leads.
Once the strategic alliances have been established, meeting up to discuss referrals and building each other's client base is the right way to ensure these alliances bear fruits.
Cold calling is a traditional prospecting technique that has been around for years.
Here, an Advisor makes phone calls to individuals who have never interacted with their firm.
Sounds weird?
Not necessarily.
Cold calling can be effective if you're confident and convincing.
You can use the preliminary stages of your conversations to introduce yourself and your RIA firm and highlight some success stories to build trust.
To convince the client for a meeting, you should articulate your value proposition and give the prospect an overview of the services they offer.
Also, you should develop a script that makes it easier to contact potential clients if you intend to make cold calling part of your prospecting strategies.
Organize educational workshops
An educational workshop is where Advisors showcase their expertise and financial services in a room full of prospects.
This can be an individually branded workshop or an educational, financial seminar organized by another entity.
Advisors can also join existing platforms that collaborate with financial professionals.
The key to getting the most from an educational workshop is to ensure the audience matches the profile of the prospects you work with.
Depending on the demographic characteristics of the workshop attendees, it can be a tremendous success or a complete flop.
Get involved in the community
Financial Advisors must put themselves out there.
They must be active members of the community because it's from their interactions in the community that they can establish connections with potential clients.
Attending seminars organized by business organizations and joining membership clubs are creative ways to meet with new people.
Also, volunteering and joining associations or local community groups are ways you can interact with like-minded individuals.
The key to making the most of this strategy is to be part of what you, as an Advisor, are passionate about.
This will make it easier to be an active participant.
It's also instrumental in building valuable connections that you won't feel like you've wasted your time when potential clients don't convert.
Ultimately, being part of a community can bring a constant stream of leads either through referrals or the people you interact with directly.
Host client appreciation events
This is yet another Financial Advisor prospecting idea.
Clients appreciation events provide an opportunity for Advisors to meet clients face to face.
Such events should have both new prospects that an Advisor hopes to convert and old ones.
In appreciation events, you can express your gratitude to your clients and share your expertise and the services they offer.
To make this event effective, you must also consider the number of people they invite to the event.
A big audience may make it difficult to interact with each of the invitees, which is the essence of the event in the first place.
So, a small, manageable group is a good fit.
This way, you can interact with individuals personally and hopefully leave an impression that will seal their relationship with the client.
One thing that you must note here is that several other Advisors are conducting the same client appreciation events.
Therefore, it helps to be innovative and spice these events with out-of-the-box ideas, say a wine tasting session or a complimentary dinner.
The key to getting referrals is to treat the existing clients well.
Advisors should show their clients they care through their service delivery and customer care.
When clients feel precious, they'll refer their colleagues, friends, and family without even being asked.
Notwithstanding, as an Advisor, you should take a proactive approach and place a referral system that allows them to request referrals regularly.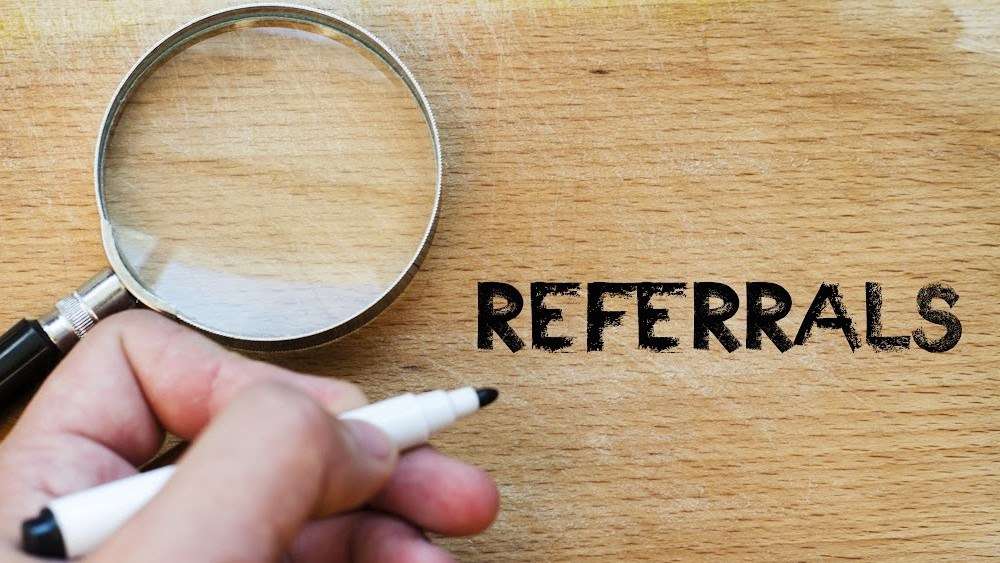 This system also makes it easy to follow up and track those the Advisor has already asked for referrals.
Apart from having a system in place, it is equally important to tailor a warm message when requesting referrals.
When an Advisor has tried and tasted the above strategies to find what works for their firm, it's now time to venture into paid advertising.
Paid ads are highly effective if they are well-targeted.
Financial Advisors can choose Google Ads, Facebook ads, or YouTube ads depending on their target market.
Google ads appear on top of the search engine result page for the keyword someone is searching for.
Since dozens of firms are bidding for the keyword "Financial Advisor," it's crucial that you write captivating ad copies with the keyword and a solid call to action.
However, if you're working with a small budget, it may be better to bid for less competitive keywords with lower Cost Per Click (CPC).
The landing page the ad leads to on your website should reinforce the message on the ad copy and further encourage the prospect to take action.
With a staggering 2.91 billion users every month, Facebook is another great place to reach out to many people.
Facebook ads allow users to target particular locations, demography, age, and professions, among other key characteristics.
YouTube ads, on the other hand, allow you to run video ads.
Like Facebook, an Advisor can narrow down their search to only reach out to a specific group of people.
The one common thing in paid ads is targeting such that a firm only attracts its ideal client.
Since these advertisements are paid, it makes sense that business owners put effort into creating ads that will stand out and convert.
Otherwise, you may as well forget about getting any return on investment for the money you put in the ads.
Financial Advisors Prospecting Tips
With the Financial Advisor prospecting ideas tucked, let's take this discussion a notch higher and talk about prospecting tips that can help Advisors make the most of the strategies.
Establish your brand and messaging
Before reaching out to clients, Advisors must have a clear brand message running through all the firm's channels.
Advisors must show prospective clients their value proposition.
What do they offer?
In a nutshell, what sets them apart from other financial advisory firms.
It's this same message that you should use to reach out to prospects.
A jack of all trades, master of none, isn't something with which Advisors should be identified.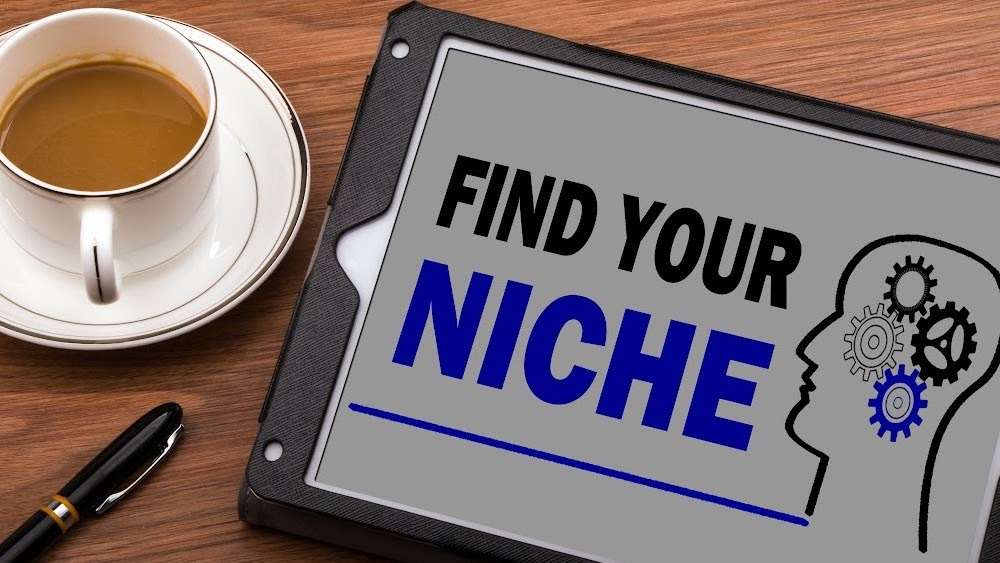 Having a specific niche helps Advisors tailor their prospecting activities to a particular group.
Since they are not after everyone with a pulse, their messaging is customized to speak to their target audience.
With all the efforts focused on a specific group, you stand a high chance of getting the most out of their prospecting strategies.
Learn how to handle rejection
Rejection is inevitable in the financial service world.
If you're not getting "NOs," you are most definitely not doing enough prospecting.
Instead of frowning at a "no," an Advisor should take this positively since it brings them closer to a "yes."
More importantly, a "no" is better than a "maybe."
A "maybe" leaves one stuck, while a "no" gives one room to move forward.
So, instead of dreading rejections, you should look at it as a normal part of life.
A rejection takes you one step closer to a prospect who may need financial planning services.
Since prospecting is an ongoing activity throughout a Financial Advisor's career, one must develop a script to use whenever the need arises.
You can never tell where you'll meet your next prospect.
And when it happens impromptu, woe unto him who fumbles with words, rambling about everything except the one thing that could unlock the next stage with the prospect.
A good script should be tried and tested sentences adapted to suit different clients' needs.
A script helps you take charge of the conversation with clients.
It allows for consistency.
Furthermore, you can focus on finding potential clients rather than what they are going to say.
There's a lot that goes into Financial Advisor prospecting.
But with the right mindset, you can increase your client base by implementing the tips above before starting the prospecting activities.
It's time to step forth and take client prospecting to the next level.