Hi everyone.
Welcome to our comprehensive piece on Project Management Office (PMO).
After reading through this article, you'll be well-grounded in what a PMO stands for, its activities, how it relates to the project manager, and everything in between.
Overall, this article will focus on:
Let's begin!
Introduction – What is a PMO?
A project management office is an organization or group inside a company, agency, or enterprise that defines and upholds project management standards.
A PMO's principal goal is to realize the goals of standardizing and adhering to project management policies, processes, and methods.
Project managers work hand-in-hand with PMOs to achieve the set business objectives and enforce the necessary project management guidelines.
What are the Types of Project Management Offices?
In an organization, project management offices are of three types, each having a different level of authority and impact on projects inside the organization.
To have an efficient project office, you must first choose which kind to construct.
An agile project management office is a cutting-edge approach to project management.
PMOs are classified into three types:
This category extends above control and "takes over" projects by offering project management knowledge and resources to handle them.
Professional project managers from PMO are allocated to projects as companies pursue them.
These PMOs maintain a very high level of control over the processes and methodologies used for project management within the organization.
The Supportive PMO offers help with the type of on-demand expertise, formats, best practices, accessibility of data and skill on different projects, and so forth.
This might be fitting when projects are finished successfully and somewhat controlled, and additional control is thought of as extreme.
Moreover, the objective is to make a type of intermediary of task the board data that project chiefs can project managers can freely utilize throughout the organization.
This type of PMO, supportive, is the correct choice.
A controlling PMO can thrive in organizations where there is a need to limit the templates, activities, policies, documentation, processes, and more.
Apart from providing the needed support, the organization also ensures that these specific techniques, templates, forms, and governance are strictly adhered to.
Also, the project managers may be required to regularly undergo reviews by the controlling PMO.
What is the Role of the Project Management Office?
A successful PMO is a unit – either inside or remotely – that keeps up with, sets up, and guarantees project the executives' principles throughout the association.
They monitor project heading, best practices, project status, and IT projects facilitation across the board.
A PMO guarantees that organization methods, practices, and exercises are completed effectively – on time, on cost, and that the right projects are delivered.
"Project the executive's workplaces are there to guarantee task and Program achievement, which is vital since firms produce esteem by means of activities and projects," Weiss clarified.
"How they do their situation inside the association establishes that."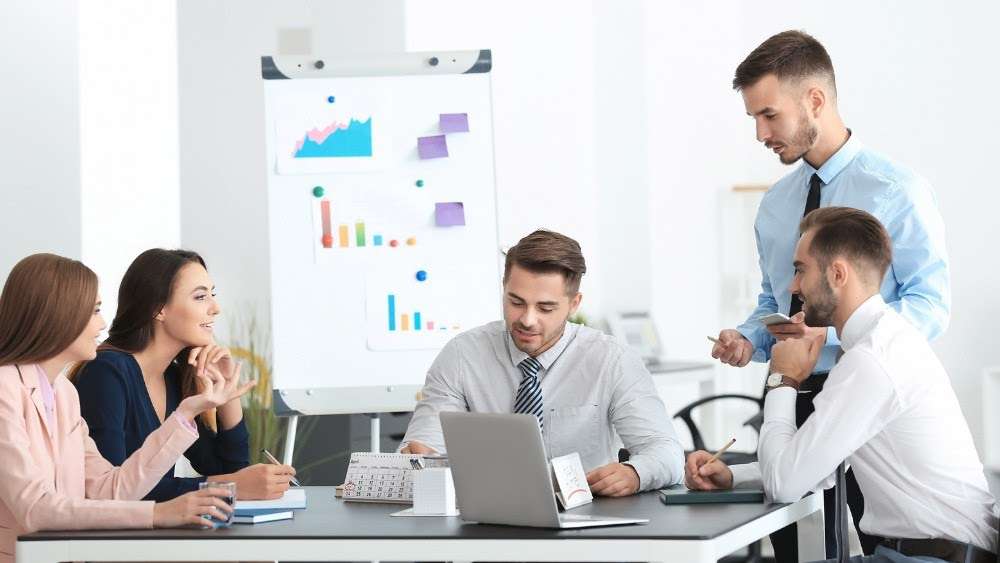 What are the Four Functions of a PMO?
The project management office (PMO) offers direction and structure to the implementation of project management processes to monitor project delivery and alignment with business goals.
Now let us look at some of the various PMO functions in detail.
Interaction and best practices
PMOs are answerable for executing and ensuring that the organization adheres to best practices and project management methodologies.
They normalize enterprise-wide techniques and administrations sooner rather than later.
An undertaking the board office (PMO) can carry out a repeatable task conveyance system that permits ventures to oversee and convey projects rapidly.
The division additionally gives predictable ventures to the executive's processes, rules, frameworks, strategies, and KPIs to guarantee indistinguishable undertakings with a good outcome or disappointment.
This guarantees uniformity in dealing with different activities all through divisions.
Shared culture and mentality
The PMO supports dispersing a common task culture and demeanor by conveying, illuminating, and preparing staff on different undertaking the board philosophies, methods, and best practices in the business.
It likewise supports improving a solitary venture language by characterizing achievements, measurements, and KPIs to guarantee that everybody is in total agreement.
Thus, project the board is normalized and effective throughout the firm, and fill in as the organization's task the executive's allies.
Governance and strategic planning
This is the prime objective of a PMO.
The PMO can deliberate the choice of suitable projects in conjunction with the organization's business objectives by evaluating projects using predetermined criteria.
It also ensures the prioritization of the project lifecycle and milestones to maintain a roadmap that will deliver overall project success.
PMOs then recommend senior management or C-level leaders on which candidate projects best correspond with the company's strategic goals by delivering a solid business case and a defined cost/benefit ratio.
Project performance management is developing, implementing, and monitoring activities that help an organization's and its method's performance.
It consists of three main components to ensure that every project has economic advantages.
PMOs adequately oversee and designate the assets all through the departments.
This is done by controlling needs dependent on spending plans, schedules, asset loads, considering the possibility of examination information, and giving the perfect assets at the ideal time.
They likewise depict the jobs and obligations needed for some random task.
PMOs train, guide, and mentor staff in general and venture supervisors explicitly.
They hold ongoing meetings and prepare programs to project on the board to stay up with the latest.
PMOs foster guidelines, approaches, cycles, capacities, and techniques that determine the foundation, the executives, and control of activities, projects, or portfolio of the board.
What Three Things Does a PMO do?
Following are the 3 things a program management office does.
Managing the project portfolio by categorizing and prioritizing initiatives by corporate strategy.
Developing suggestions or plan alternatives to aid the portfolio board's decision-making process.
Planning and optimizing resource utilization at the portfolio level, portfolio management, as well as resolving resource disputes
Is PMO Higher than a Project Manager?
The terms project management office (PMO) and project manager are used interchangeably in program management.
The Project Manager's position is more important than the PMO's, and the PMO reports to the Project Manager.
The Project Manager is the individual in charge of the project's entire management, including planning, resource management, project execution, and scope, i.e., the end-to-end process.
A project manager is a person who leads and is responsible for the task.
The project's outcome is entirely dependent on the Project Manager.
A Project Manager, in other words, is an excellent employee who plans, manages, and implements a project as well as its processes, stakeholders, and resources.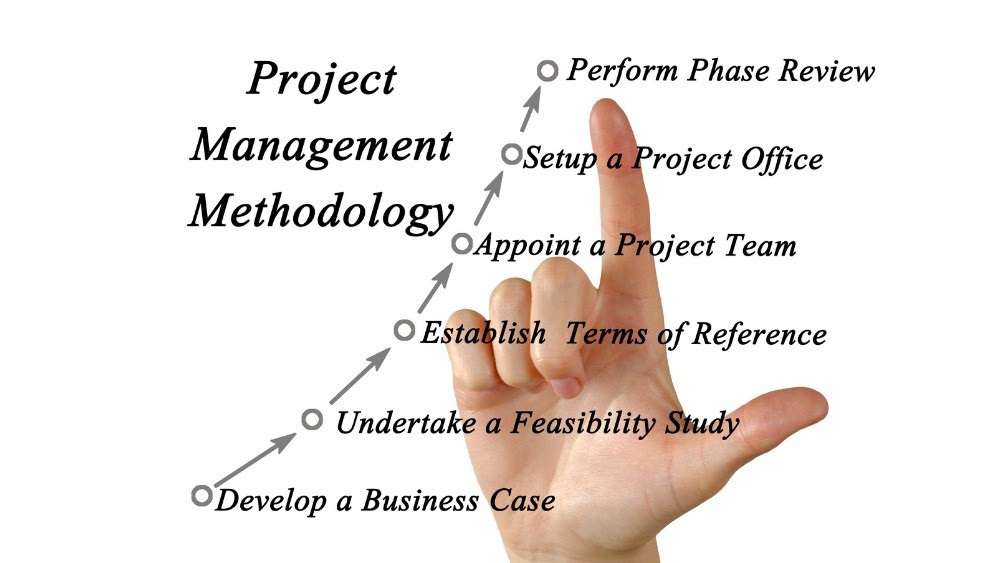 PMOs are continually evolving in response to new technology, processes, and project team members' perspectives.
Project Management Institute's Center of Excellence monitors the role of the PMO.
the PMO is expected to define the competencies and dependencies of the project management team.
A PMO can take on a broader range of roles and duties by adjusting to your company's environment, enabling projects all over the organization.