Being in a wheelchair doesn't have to limit your life or ability to work.
Many employers, companies, and businesses actively look and seek out candidates of varying backgrounds to join their workforce.
In addition, there are many laws and regulations which prohibit the discrimination of individuals based on disabilities.
Although being in a wheelchair may make some activities more difficult, it generally does not limit your ability to work and be employed.
Although you may not be able to find work in fields which require heavy lifting or assembling, there are a plethora of fields and industries where your expertise would be welcomed.
The best jobs for people in a wheelchair generally tend to be in office, administrative, or backend work.
These jobs do not require much movement or heavy lifting.
In addition, these jobs are generally situated in one spot for the duration of the day, with most of the work being done on a computer.
Web Development
Web development is a growing field, growing by nearly 13% year-over-year.
As more and more businesses come online, they need experts and professionals to help them bring their ideas and sites to life.
A web developer, in the most basic sense, is a programmer who takes a web design developed by the client and turns it into a website.
Web developers also have a very high salary projection.
On average, a seasoned web developer can make well over $100,000 per year, with the median salary being set to $67,000.
Lastly, training to be a web developer can be done on your own time.
Websites such as Coursera and Udemy provide both paid and free classes to help get you started.
Middle and High School Teacher
While teaching may not seem like a good career for someone in a wheelchair, it can actually be a perfect career.
Teachers are the lifeblood of the next generation, imparting wisdom, knowledge, and empathy.
While being in a wheelchair may make some actions more difficult, it will also help you to connect and empathize with your students.
Being a teacher requires multiple years of higher education and schooling.
You will want to develop your own teaching style, which will work for you and your limitations.
However, as you become more comfortable with teaching and your teaching style, you will be able to command the room more effectively.
Teaching is also a great career for the health and pension benefits typically provided.
Administrative Assistant
Administrative assistant jobs are always in high demand.
They typically require an individual who is kind, professional, polite, attentive, and pays attention to detail.
In addition, an administrative assistant should be accurate and thorough.
Administrative assistants must be fluent in using a computer and should be able to discuss directly with their superiors on their schedules and meetings.
As an administrative assistant, you will be tasked with office tasks, such as filing, generating reports and presentations, setting up and organizing meetings, and ordering supplies for the office.
In addition, administrative assistants are often tasked with booking travel arrangements, such as booking flights, car rentals, hotel stays, and restaurant reservations.
They are also tasked with screening and answering phone calls and routing the call to the correct individual.
This is ones of the best jobs for people in wheelchairs as the job typically does not require much walking or moving around.
The job is typically done behind an office, with most of the work being done on a computer or over the phone.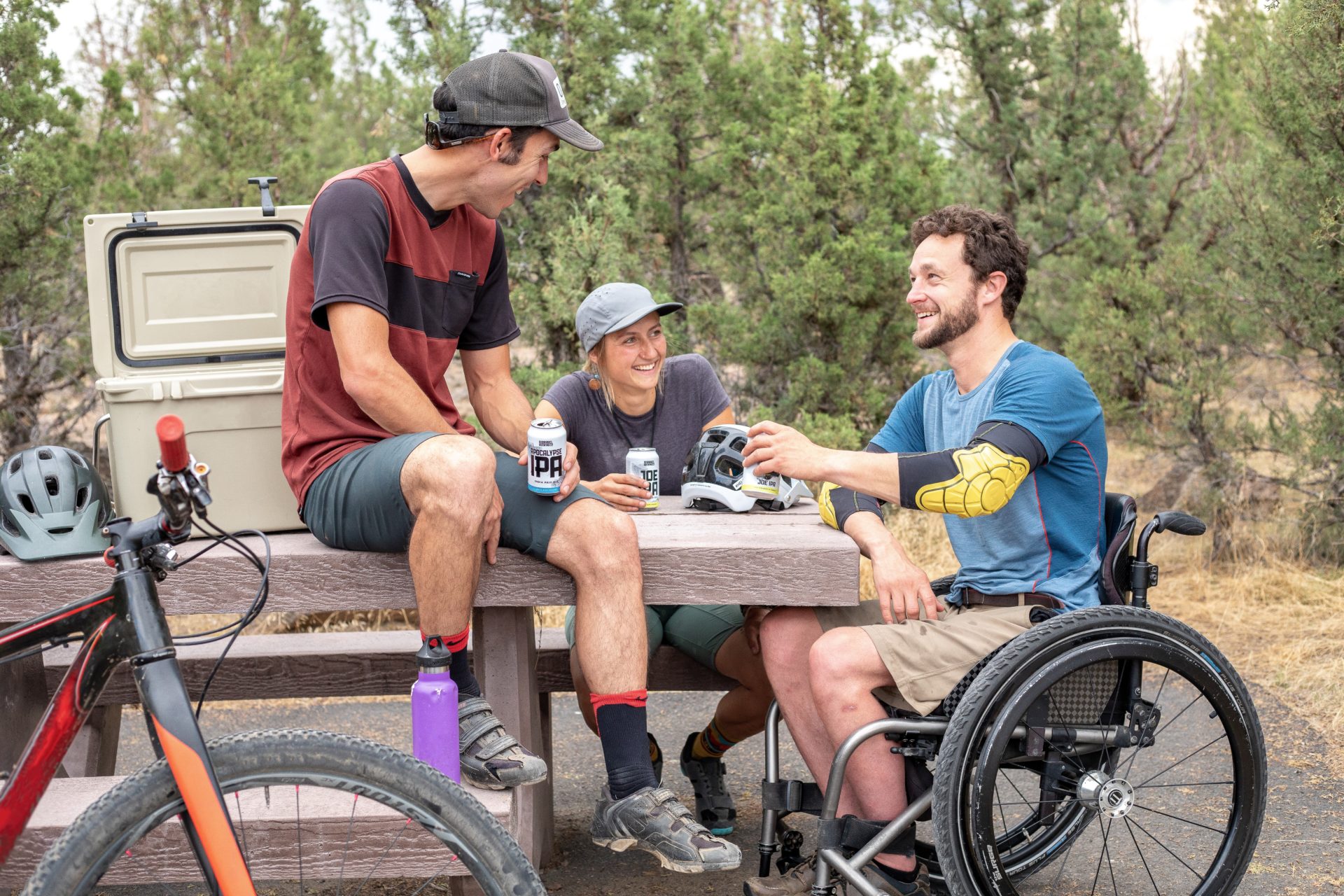 Editors and Writers
Whether for a major publication such as The New York Times or your own website or blog, becoming an editor or writer is one of the best jobs for people in wheelchairs.
As an editor or writer, you will be tasked with certain stories or news angles which need to be written on.
Writing is one of the best careers and jobs, particularly for those who are fond of writing and the creativity needed to do so well.
As someone in a wheelchair, writing can also be the perfect escape and can be used as a platform to provide insight and depth into your own experiences.
Search Engine Optimization
As you can tell, many of the jobs we've listed are ones that can be done behind a computer and do not require much movement.
A growing field, and one that is constantly evolving, is search engine optimization or SEO.
SEO is the process of creating websites and articles which are optimized for search engines, such as Google.
An SEO professional is someone who understands the rules that Google has on what makes an article, blog, or website rank on a certain keyword or phrase.
By tapping into that knowledge, they are able to help new and experienced sites increase their rankings and the total number of people that go to that site.
IT Professional
IT professionals offer a wide range of services and skills.
From keeping networks up and working, to keeping them secure and safe from attacks.
IT professionals are an absolute necessity in the corporate world, ensuring that the network is open and safe to use by all employees.
Similar to web development, IT professionals can learn these skills and expertise on a variety of sites and do not necessarily need additional schooling to be qualified.
Conclusion
Some of the best jobs for people in wheelchairs are ones that are behind a computer and a desk.
These jobs, generally, require less movement and action and require more critical thinking and skills gained elsewhere.
As someone in a wheelchair, you may find some jobs difficult to attain or complete.
However, there are a wide, wide variety of jobs which are perfect for people in wheelchairs.